Website design for IELTS Latin America
Recent expansion into the Latin American market meant that IELTS (International English Language Testing System) needed a dedicated web presence to connect with customers in the region and make their services easily accessible.
User-driven experience
User experience (UX) design techniques, such as group surveys, user persona development and journey mapping were used to distil customers' needs and challenges into a user-centred website that delivers on business objectives and customer expectations.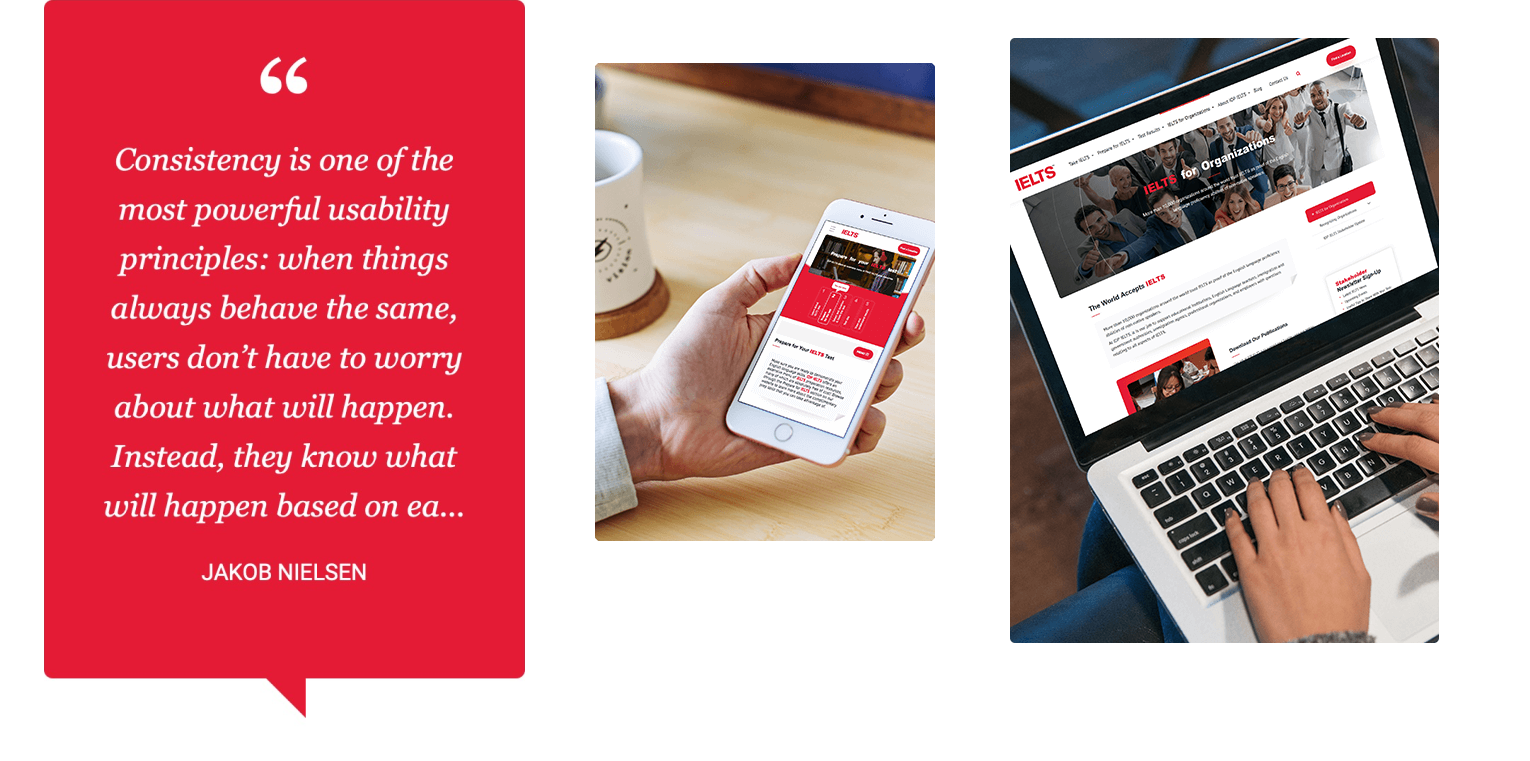 WEBSITE DESIGN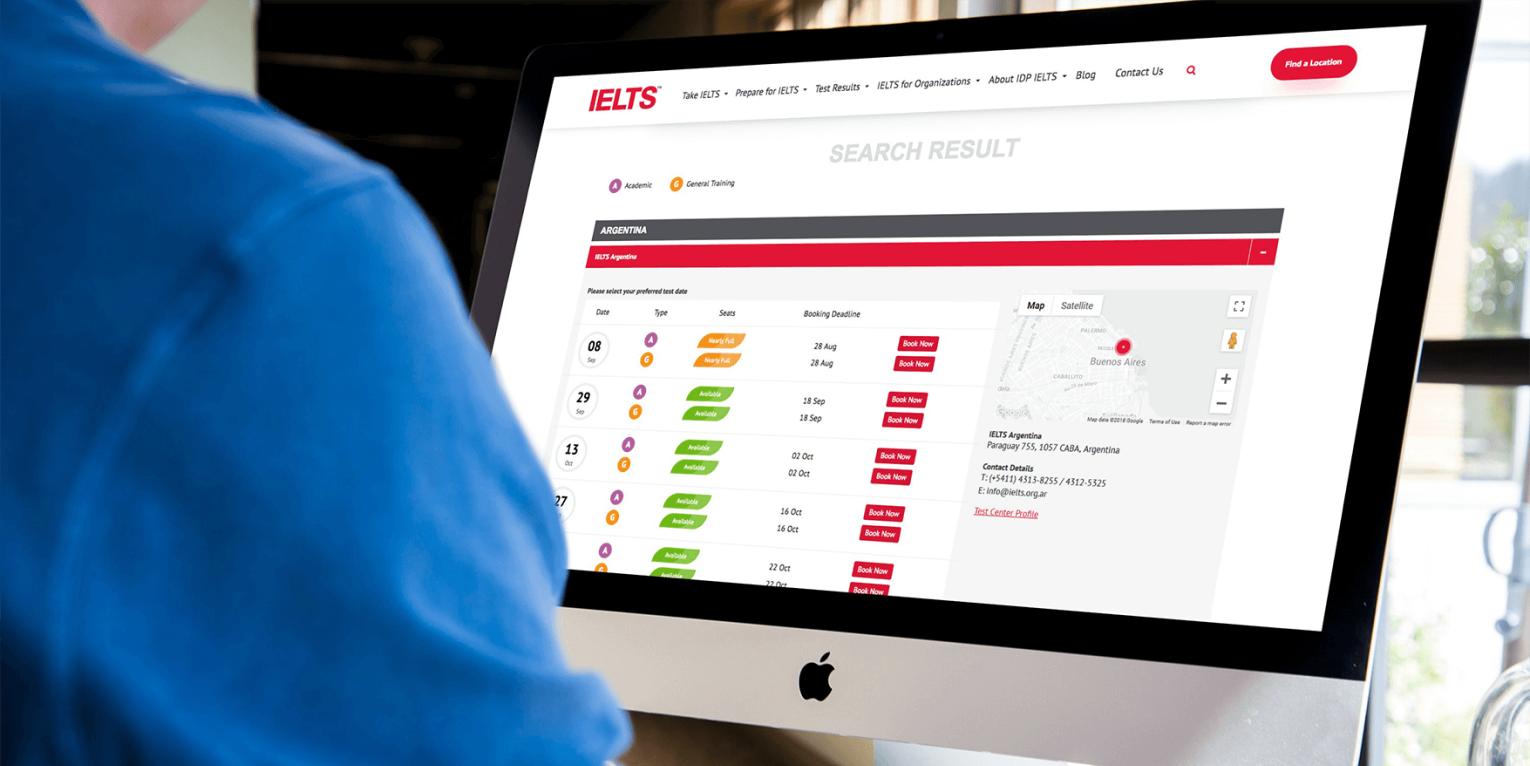 Seamless integration
IELTS's existing systems are leveraged to automatically deliver test schedule information to the website. With a comprehensive monitoring system ensuring data accuracy, this integration was made possible through close collaboration with IELTS's in-house IT team and has delivered significant growth in online booking numbers.
Brand focused design
Informed by the organization's existing brand guidelines, the website's fresh design is spacious, employing meaningful iconography while prioritizing key information and clear calls to action.
Making use of popular tools
Serving over 80 test centres in the region, integration with Google Maps ensures that location information is easily managed and displayed consistently throughout the website.
Responsive Web Design Mobile Performance
This versatile website adapts elegantly across all devices, making accessing timetable information and enrolling in tests and courses effortless while on the move.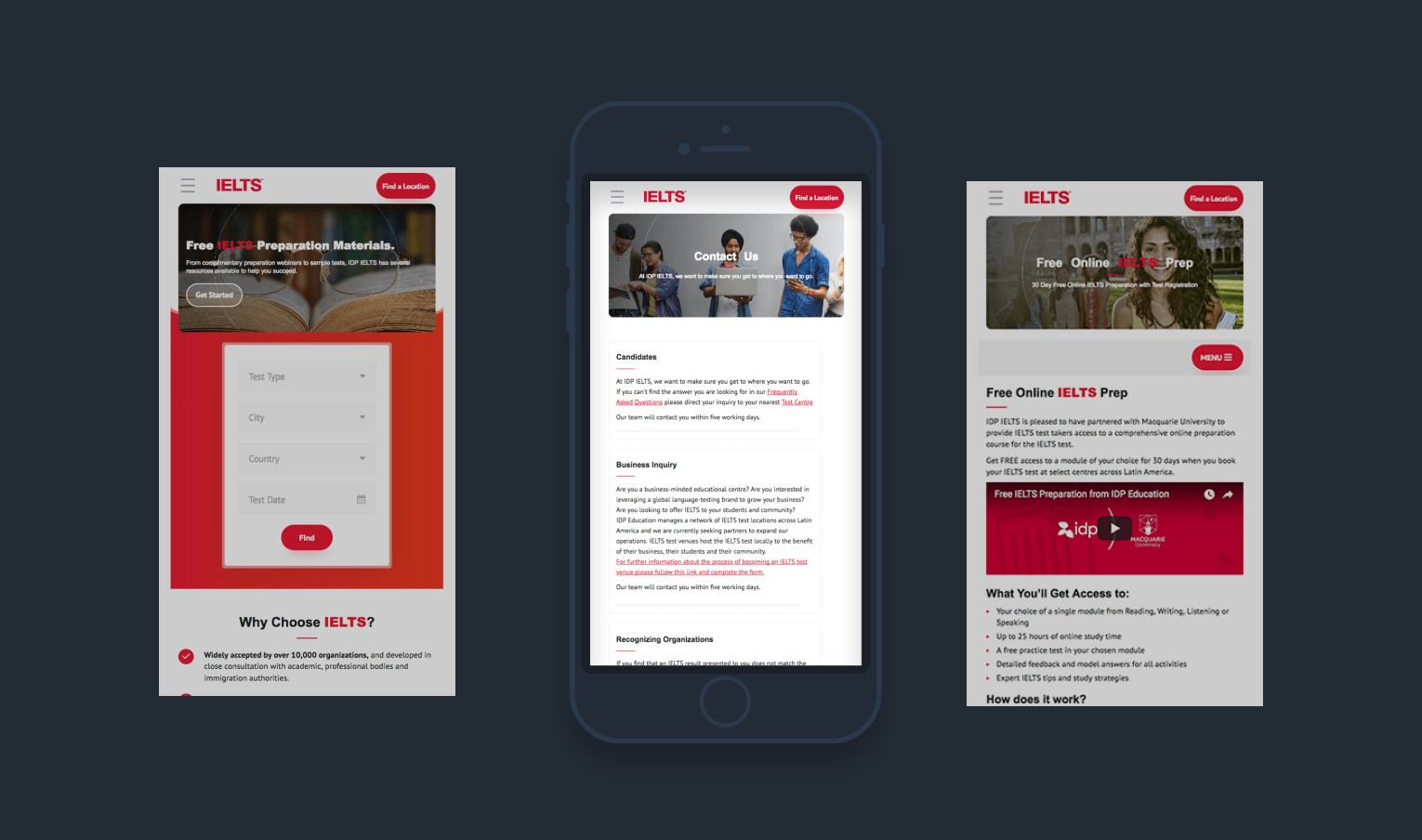 Key pages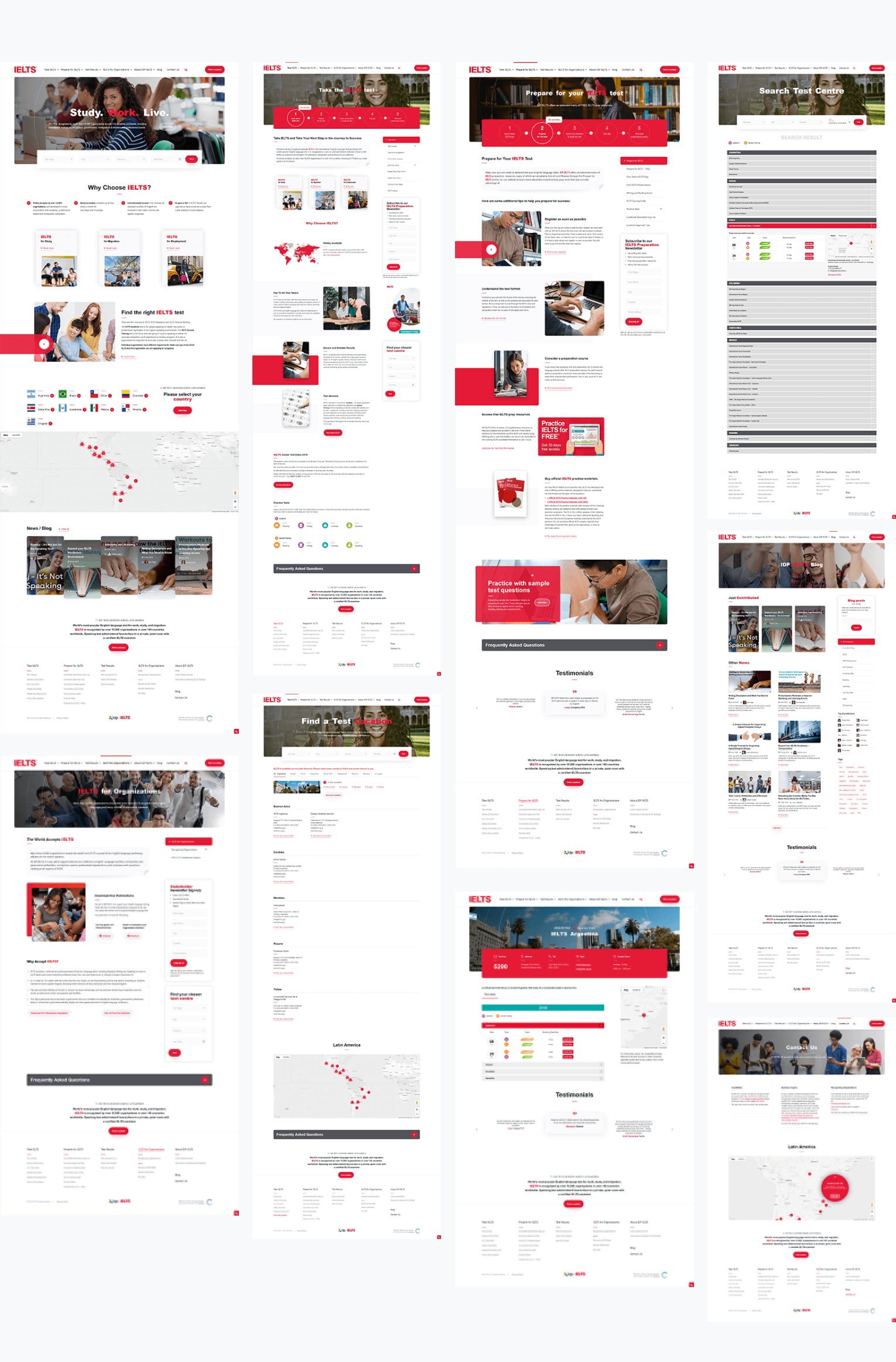 THE RESULT
The result is an information-rich, multi-lingual website, powered by advanced search features and a streamlined test booking process that firmly establishes IELTS's presence in the Latin American market.