Branding for Ivan Yakovlev
The objective of this project was to create a strong brand identity and website for Ivan Yakovlev, a trusted mortgage broker in Toronto. Our aim was to position Ivan as a local expert with a personalized approach, providing tailor-made mortgage solutions to home buyers and real estate agents. The goal was to build a brand that reflects trust, reliability, availability and industry expertise, setting him apart from mainstream banks and competitors.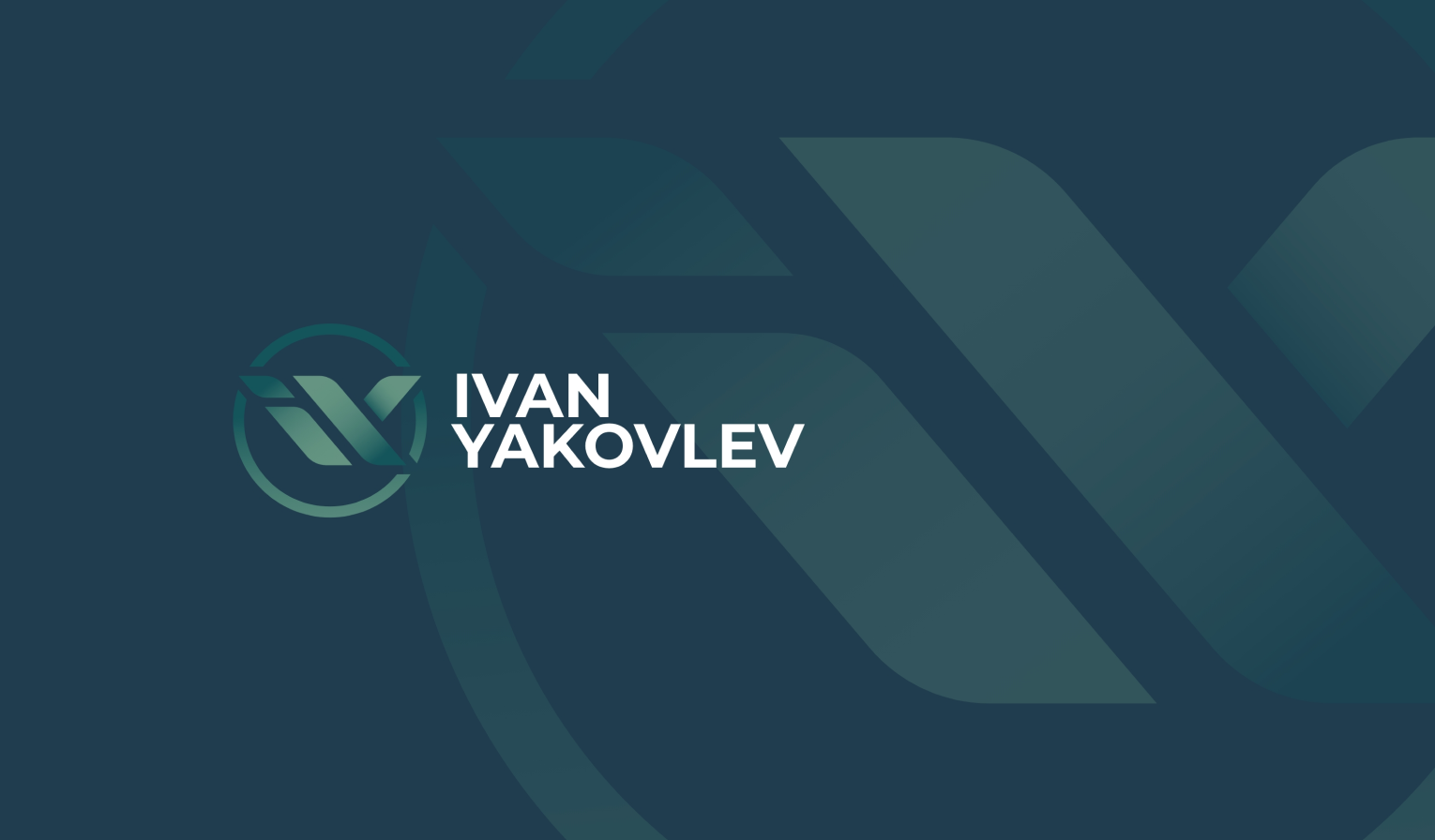 Concept
The concept for Ivan Yakovlev's brand was rooted in his mission to simplify the mortgage process and provide stress-free financial solutions for his clients in any situation. We wanted to showcase Ivan as a reliable partner, offering custom services that cater to the unique needs of each individual. The brand concept focused on leveraging his networking skills, deep industry insights, and resourcefulness to find the best deals and solutions for his clients.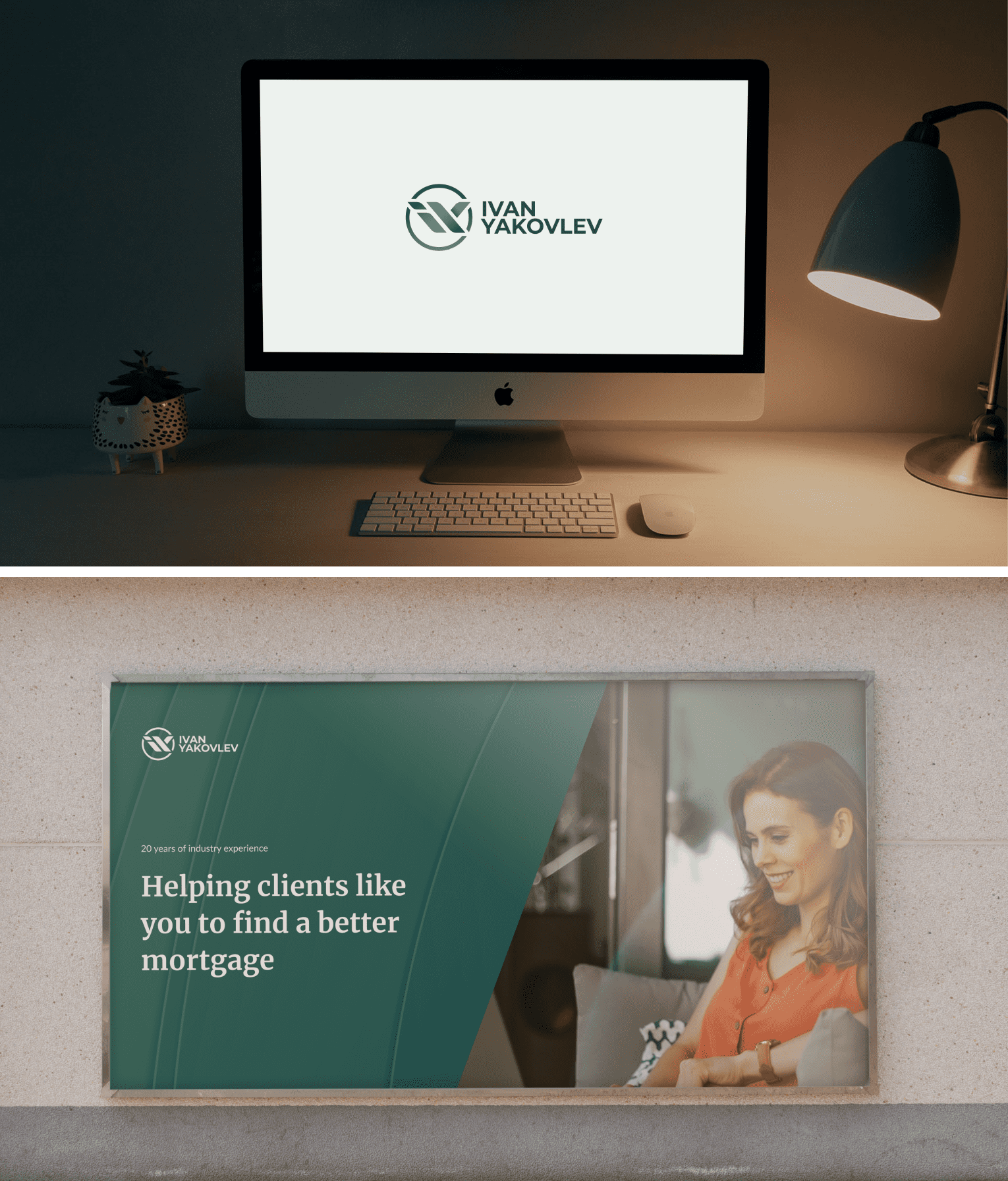 Deliverables
Strategy
We devised a comprehensive strategy that highlighted Ivan's personalized approach and deep understanding of the mortgage industry. The strategy aimed to position him as a trusted name in the Greater Toronto Area, winning the trust of both home buyers and real estate agents.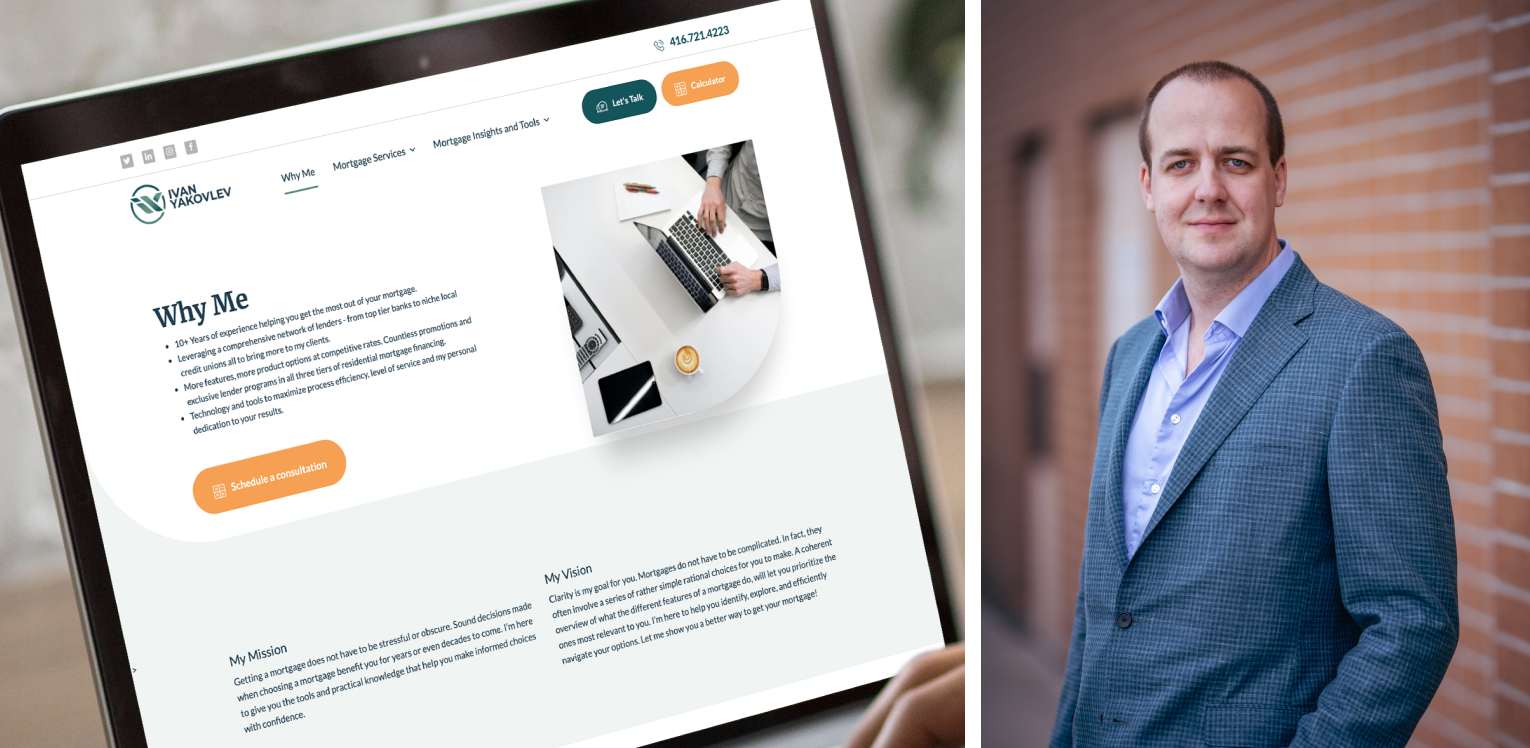 Logo and Colors
The logo design captured the essence of Ivan's brand values, combining professionalism with a warm and welcoming touch. The color palette was carefully chosen to evoke a sense of trust and stability.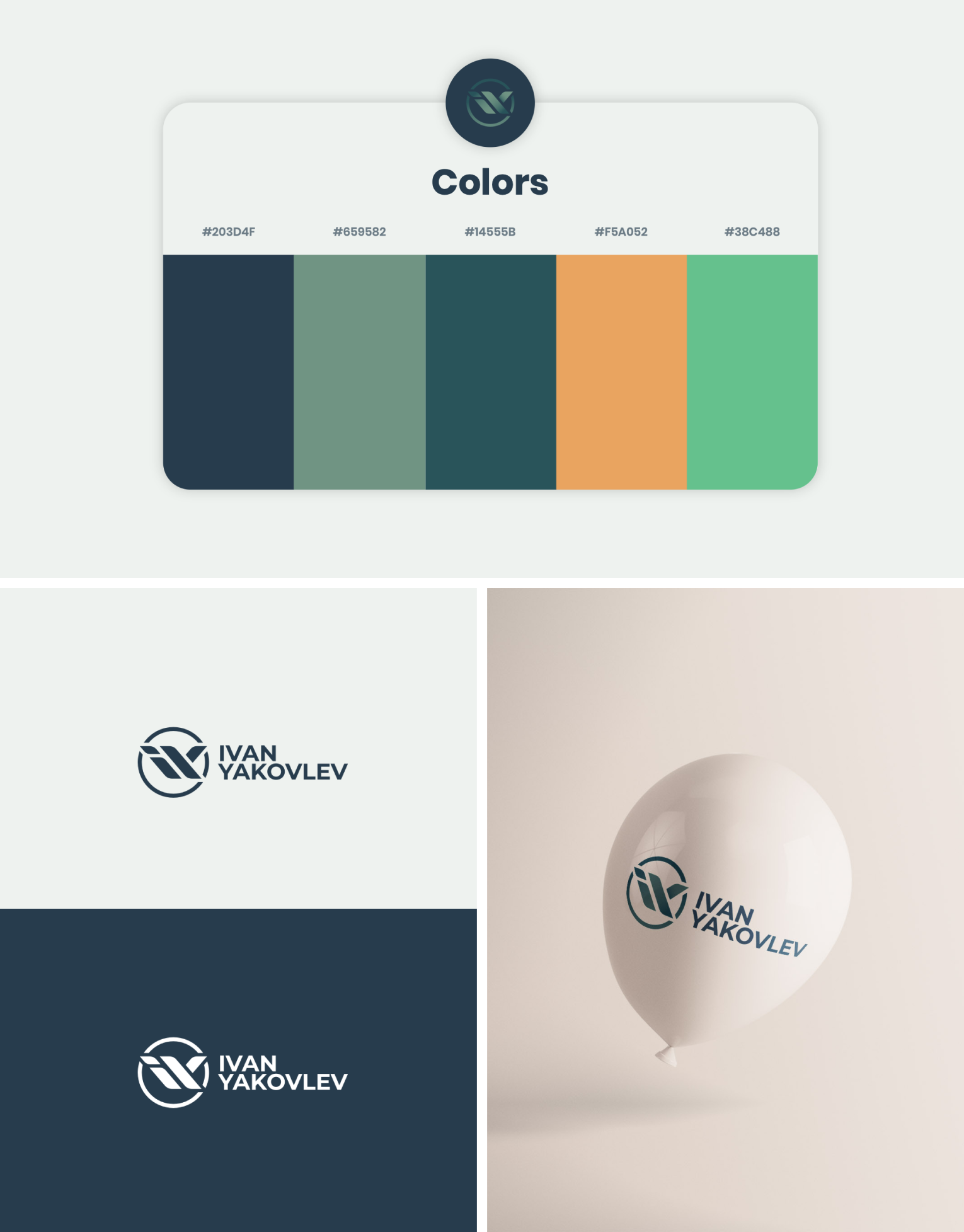 Collaterals
We created a set of collaterals, including a business card template, letterhead template, envelop, and signature, to maintain consistency across all communication channels. Flyers were designed to convey Ivan's expertise in mortgage solutions for first-time homebuyers and realtors and introducing a new website.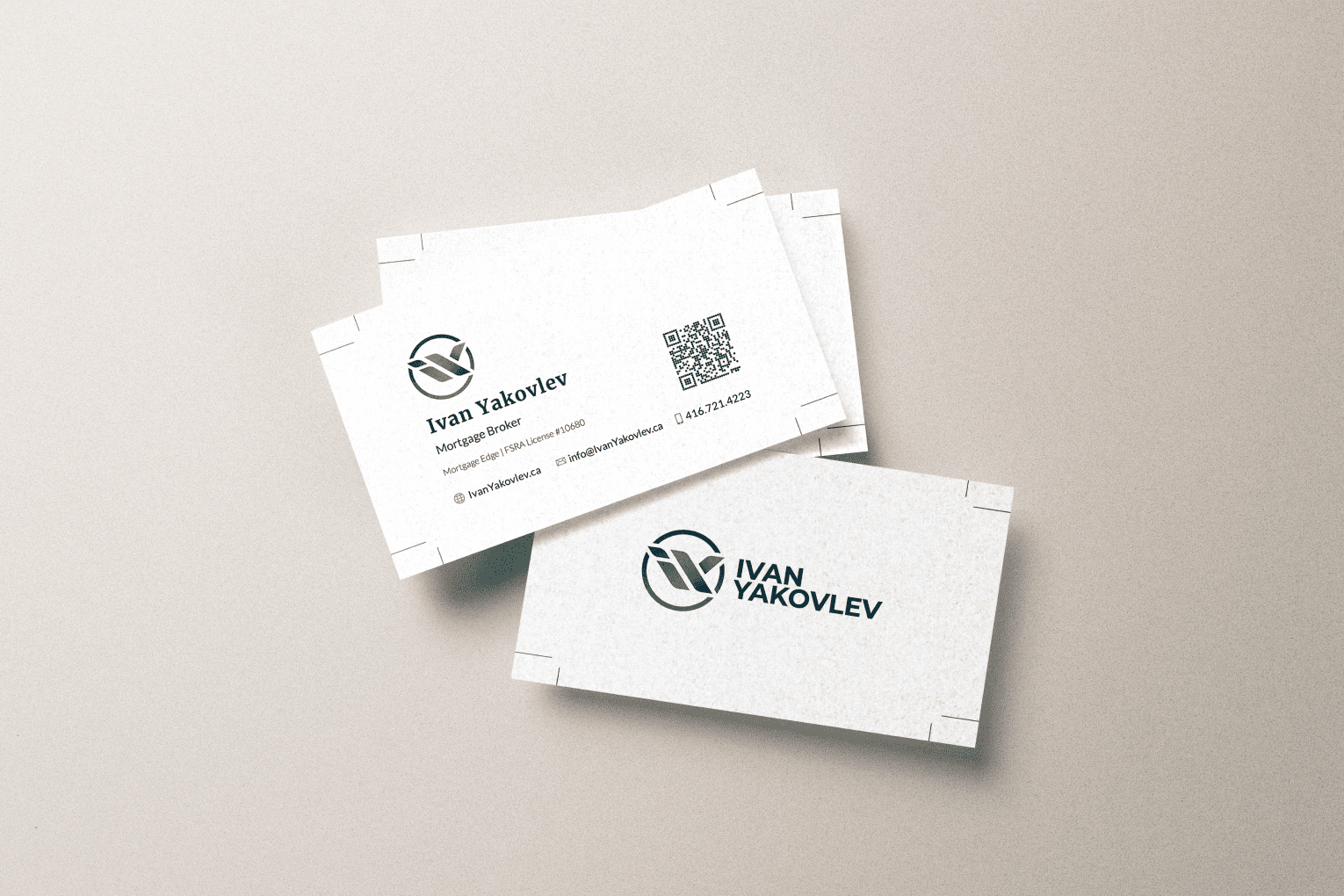 Social Media Profiles Setup and Artwork
We set up engaging and professional social media profiles for Ivan to connect with potential clients and establish his online presence as a reliable and knowledgeable mortgage broker.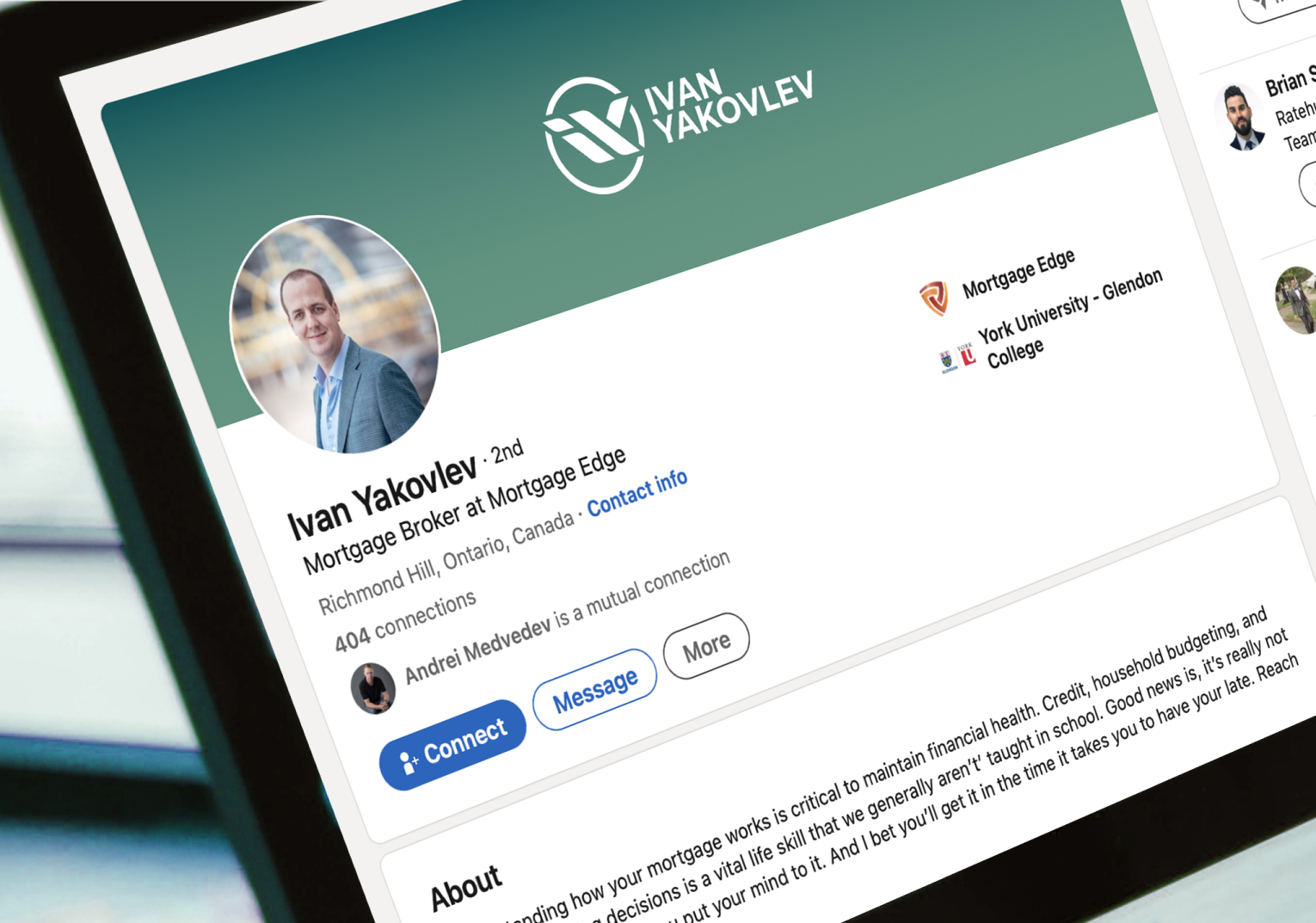 Brand Guidelines
To ensure consistency in brand representation, we developed comprehensive brand guidelines that outlined the correct usage of the logo, colors, and brand elements.
Content Development
Compelling and informative content was created to communicate Ivan's personalized approach, industry knowledge, and dedication to his clients. The content aimed to establish him as a knowledgeable and approachable expert in the mortgage field.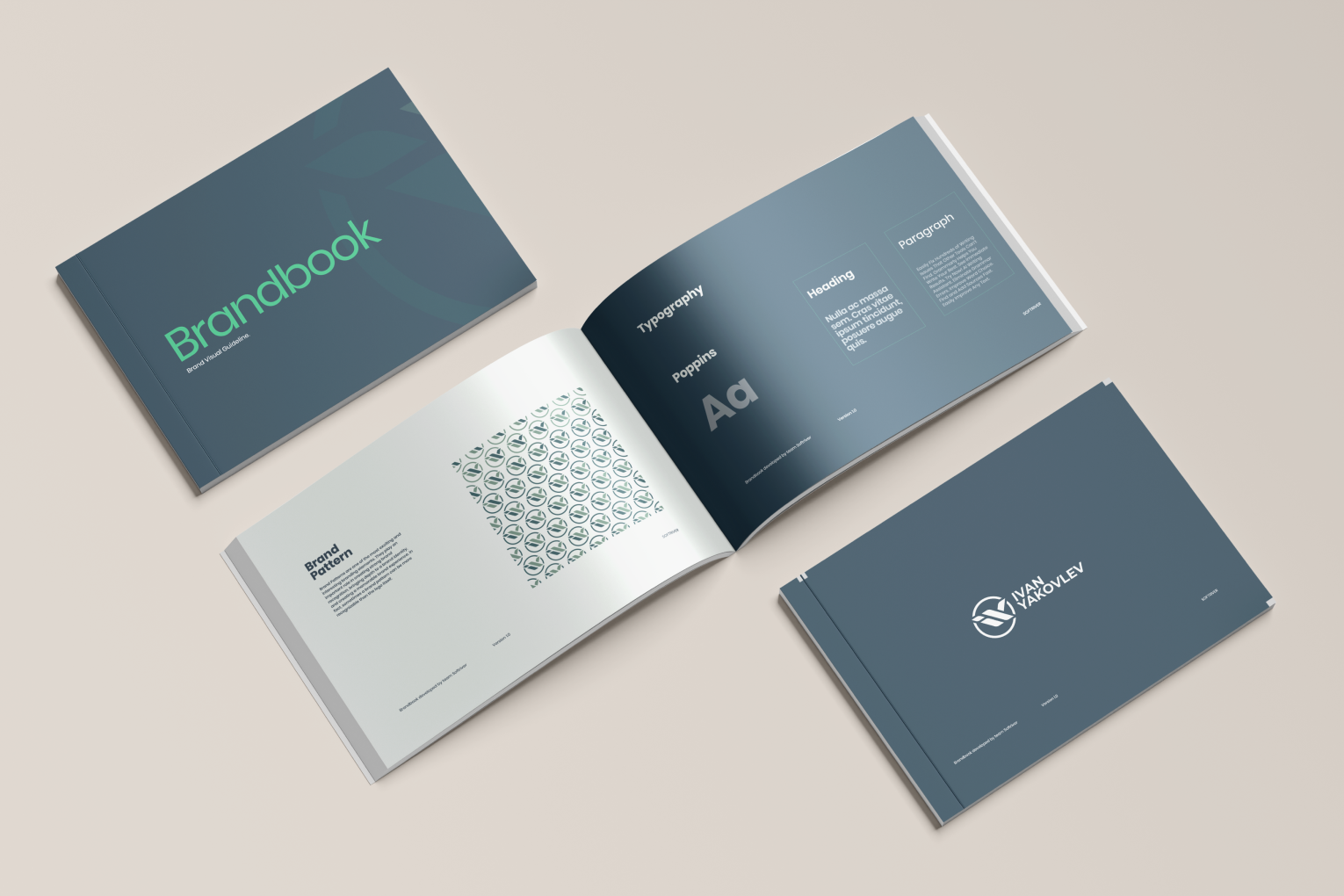 Conclusion
With a modern website and engaging social media profiles, Ivan's online presence was strengthened, helping him connect with a broader audience of home buyers and real estate agents. The case study concluded that the redefined brand and website played a crucial role in elevating Ivan Yakovlev's standing as a trusted partner in the mortgage industry in Toronto.
THE RESULT
The result of our collaboration with Ivan Yakovlev was a successful brand identity and website that reflected his values, mission, and vision. The new brand positioned him as a reliable mortgage broker who puts the needs of his clients first.
Other work for Ivan Yakovlev
---