Intro
Welda Windows offers one-stop door and window installation solutions across the greater Ontario area. As competition in the niche intensified, Welda needed a strong online presence not only to sharpen its competitive edge but also to maintain the reputation earned for more than 35 years. We were challenged with creating a website that would showcase the company's deep understanding of products and services and whole renovation process to help homeowners make decisions with a peace of mind.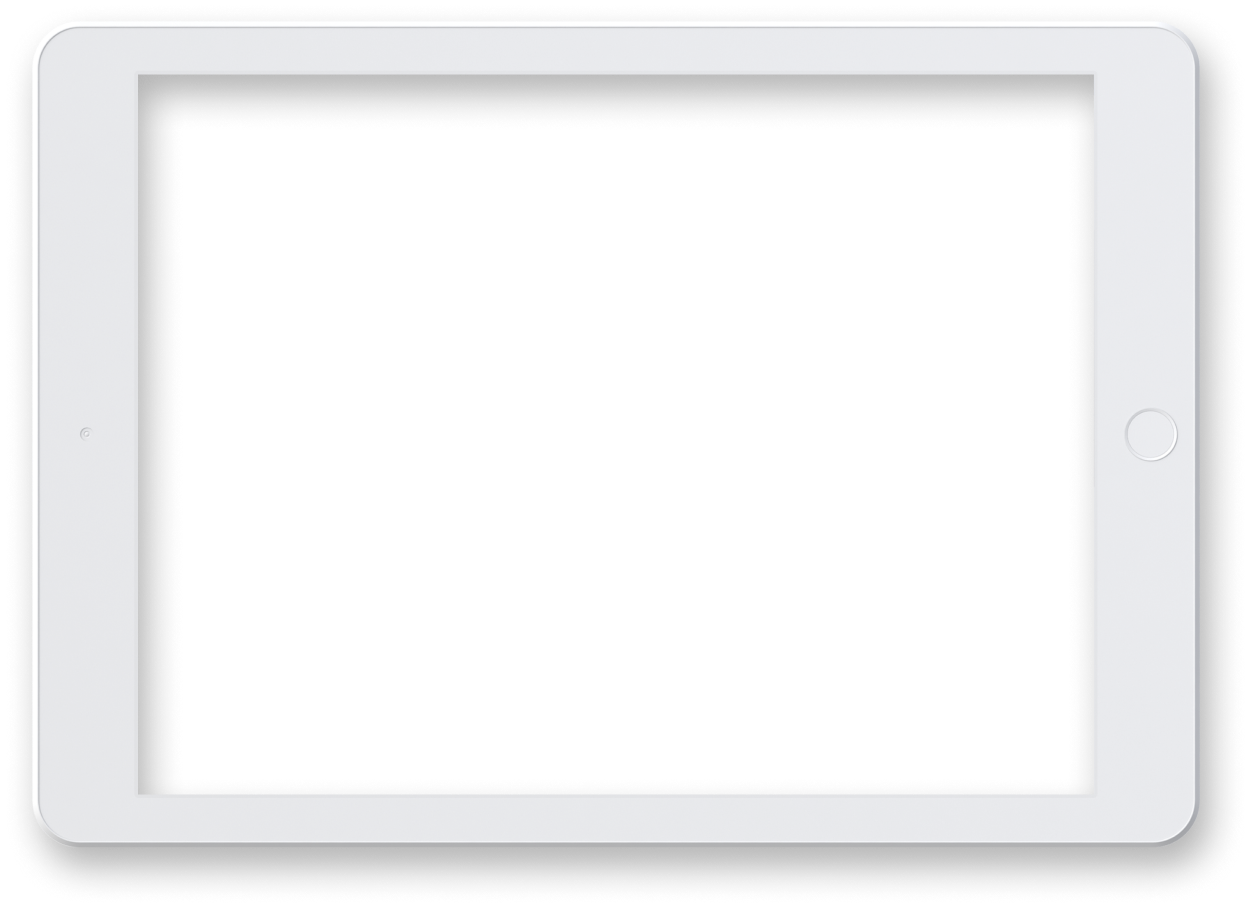 Informative and Targeted Content
The easy-to-navigate and use information structure ticks all the boxes in providing customers with relevant details for informing purchase decisions. In such a competitive market, persuasive, high quality content that highlights expertise and benefits of doing business is a must for retaining existing and acquiring new customers. By showcasing an extensive catalogue of products and services, informative industry trends, best practices and customer testimonials, we convey Welda's brand values and professionalism.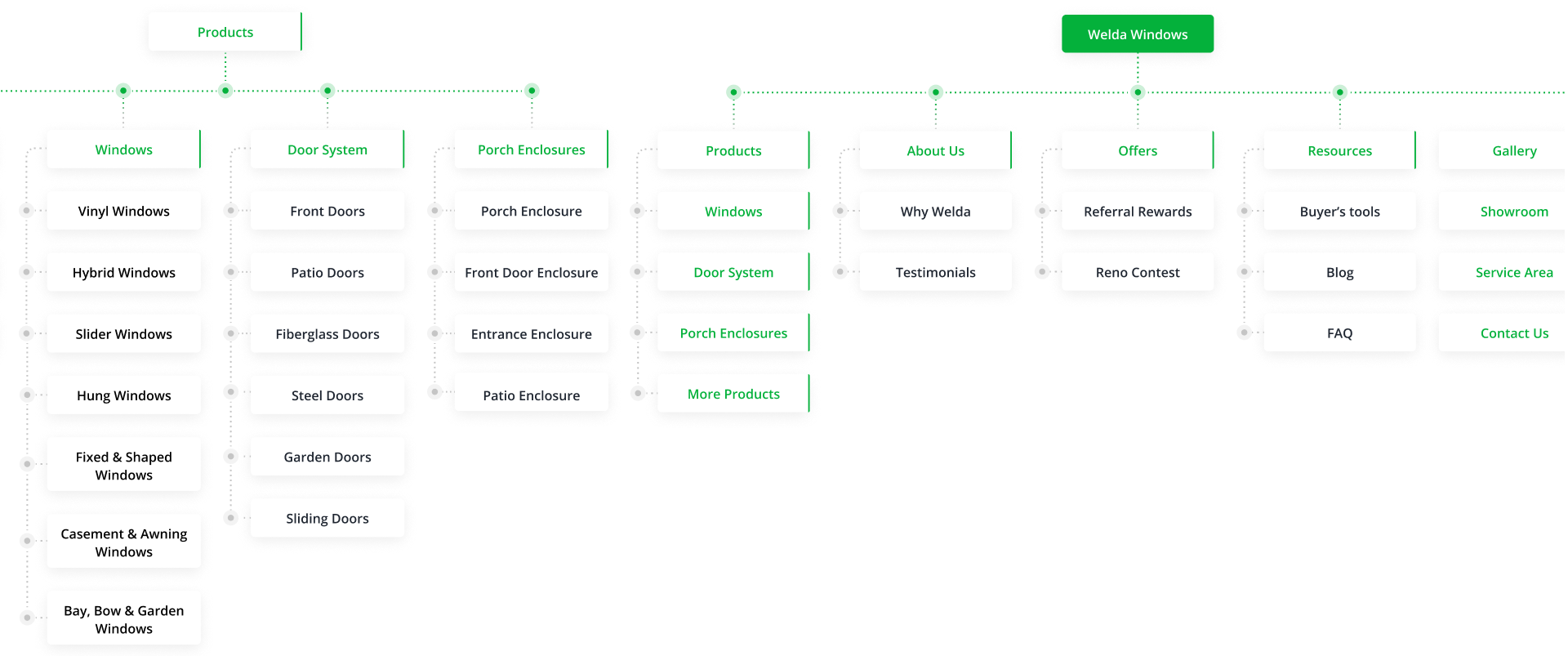 User-Focused UI Design and Layout
The site's layout takes into account the user's journey and needs through the intricate wireframe stage put together using MockFlow wireframing tools. The UI design focuses on user experience by providing an intuitive, responsive, and functional interface. Welda's branding scheme and style are apparent and consistent throughout the design.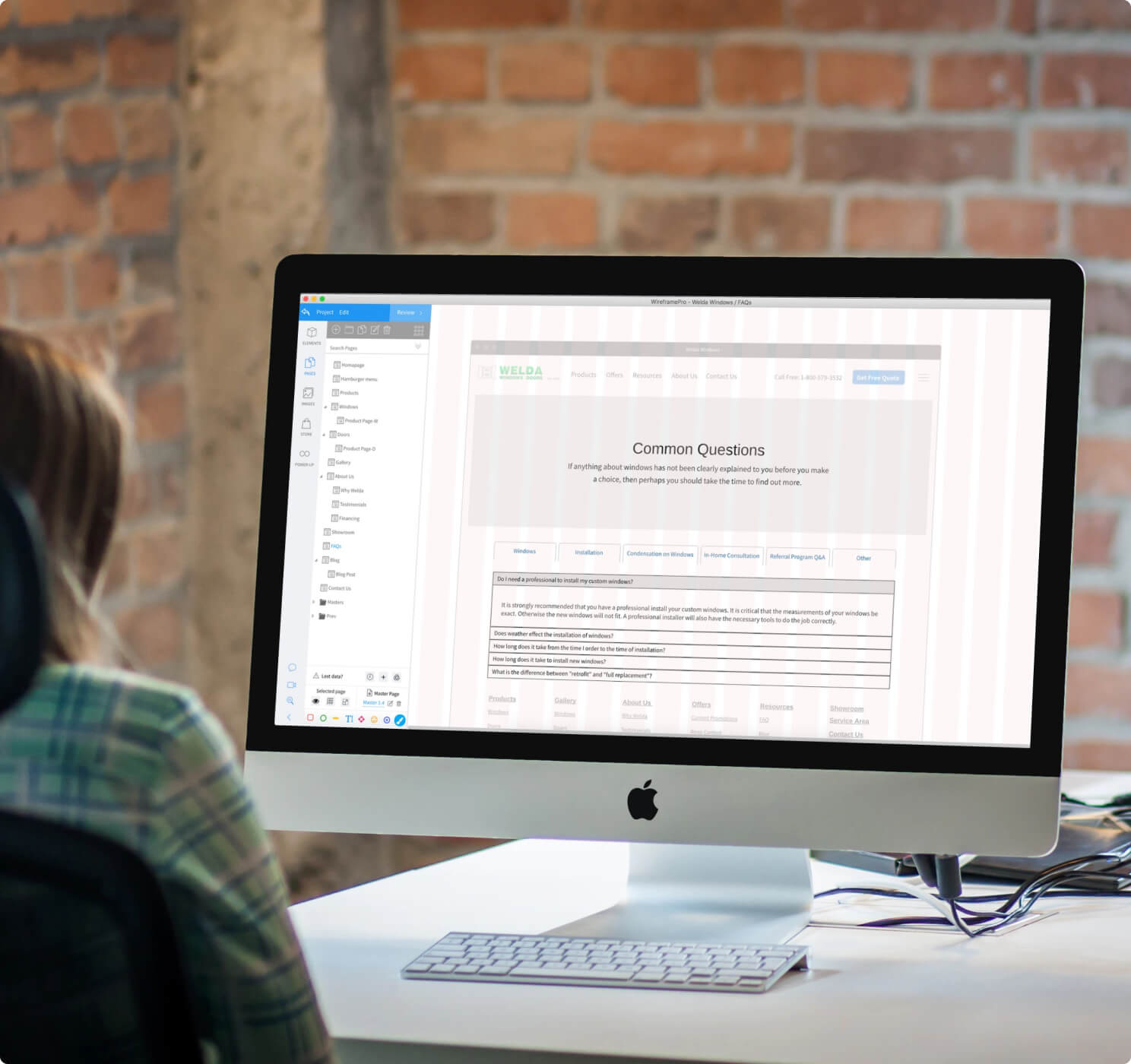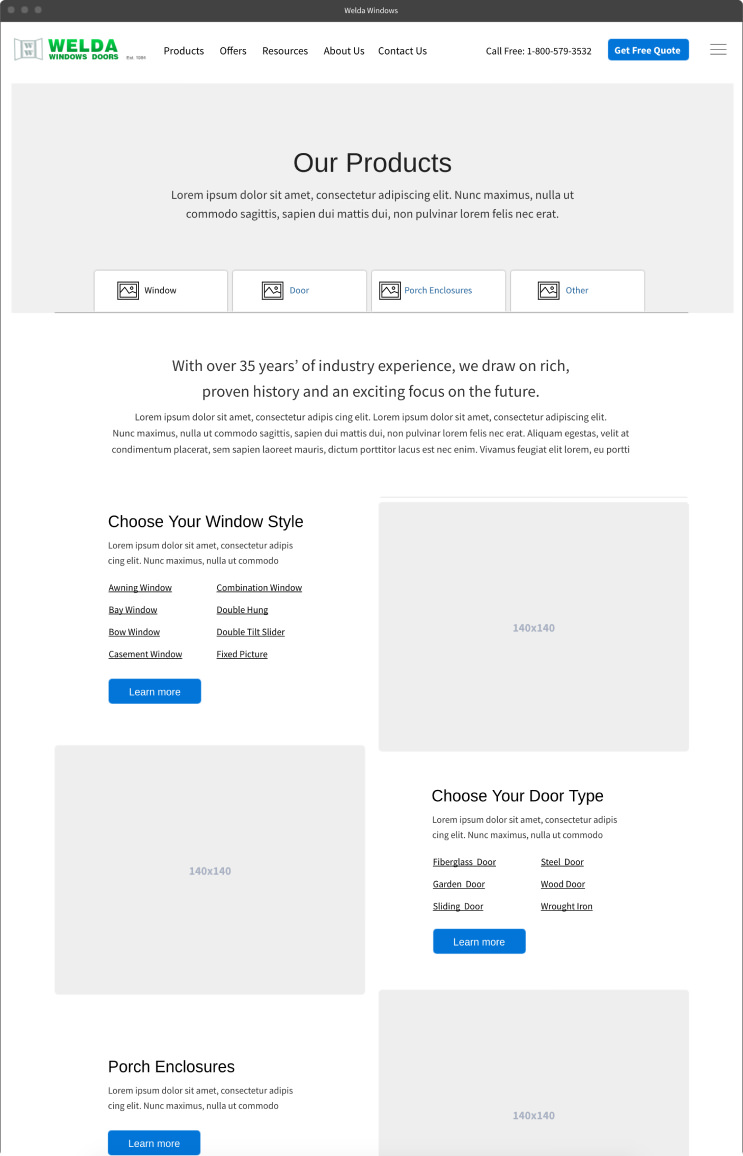 Design
The website was designed as a modern solution to help Welda realize its business potential in the digital landscape. Fresh and clean design, selection of high-quality and relatable imagery and icons create a strong visual identity, convey company's story and effectively promote their offerings.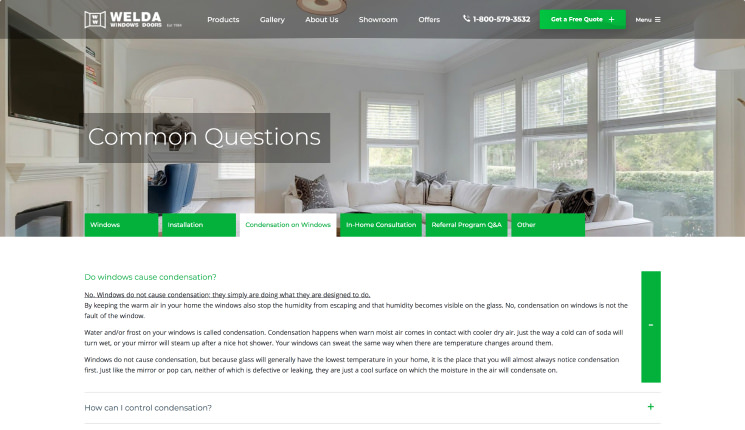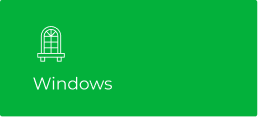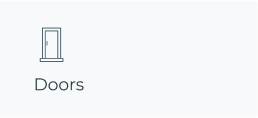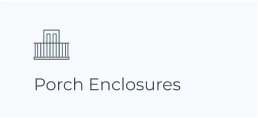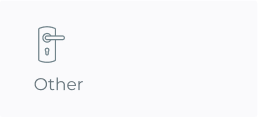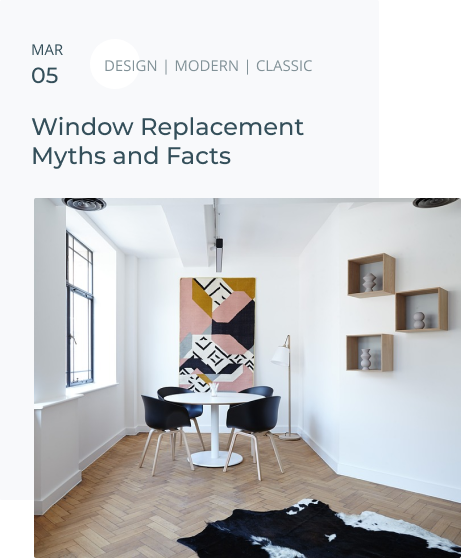 Functionality
Content is conveniently managed through the WordPress CMS; both the content and webpages are optimized for SEO, and included is a mobile-first responsive version for mobile users. Customers can also interact with the live Chatbot where they can get free quotes at any time.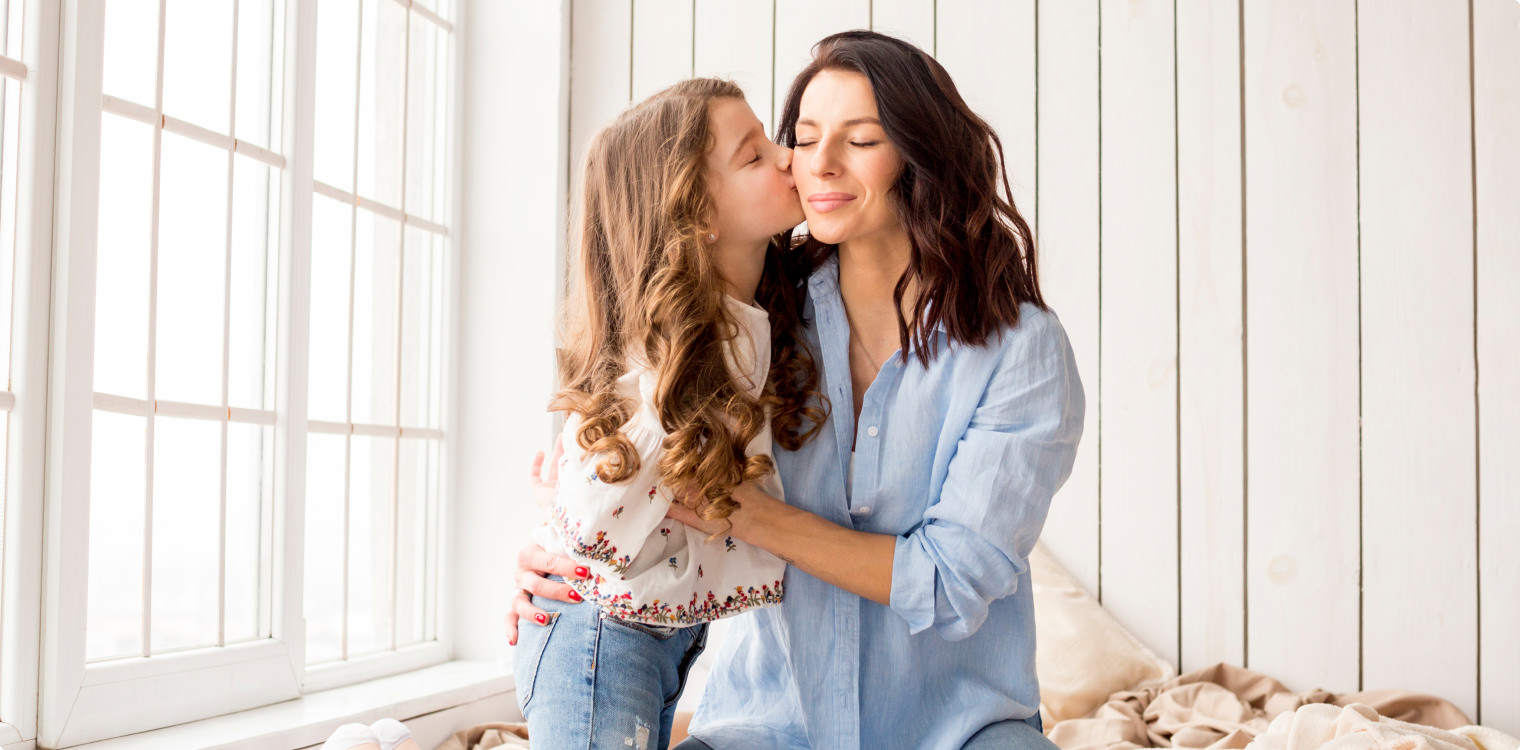 The final product is a truly remarkable tool that significantly improves Welda's online presentation. It helps the company connect with its target audience more efficiently by offer buying advice, and showing customers how to find the right product that fits their budget and requirements. The new website is also equipped with marketing tools that complement the company's digital marketing efforts.