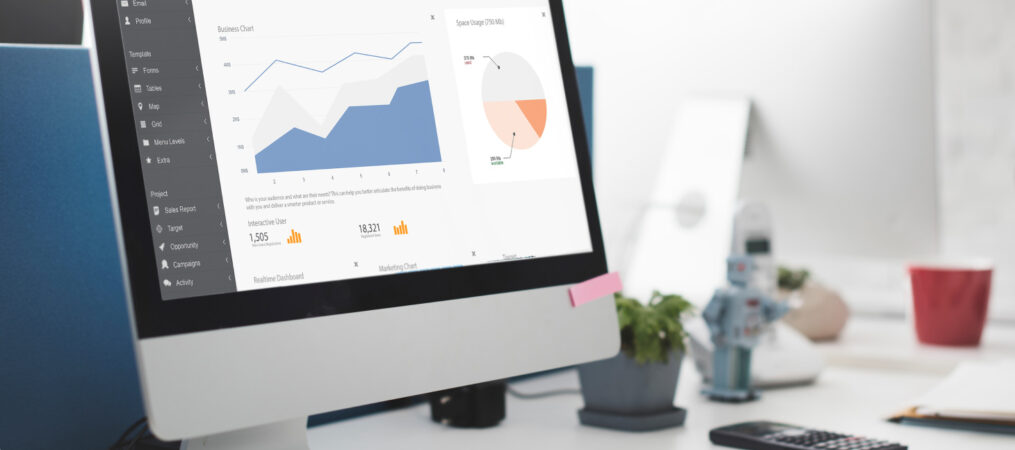 CRM software has been steadily conquering the business landscape over the past couple of decades. According to SalesForce, 65% of companies used CRM systems in mid-2020, a 6% increase compared to 2018.
The corporate sector keeps investing more in business interaction analysis and improvement: Statista estimated that CRM software will bring in over $47 billion in sales in 2022. Such huge investments pay off: in 2014, businesses could expect $8.71 per $1 invested in CRM. More recent studies believe the ratio may get as high as 30:1. CRM's extensive benefits drive such figures.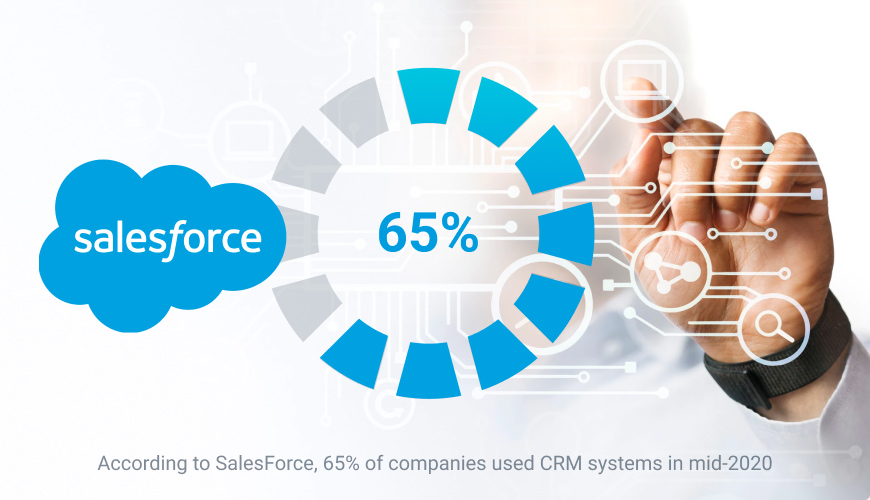 Convergine, with its years of CRM development experience, discovered 5 key benefits: productivity, efficiency, agility, competitiveness, and profitability. This post will evaluate which software – custom web application or SaaS (software as a service) – meets your business needs better if your processes and products are from standards. Discover why a custom approach wins when managing unique and sophisticated business processes.
3 Key Advantages of Choosing a Custom CRM Over SaaS Solutions
Think of CRM as a control console for your business processes. Efficiency and seamless flows are only possible if your CRM: 
is sharpened by a personalized approach, 
optimizes your business processes, 
delivers customer insights, 
facilitates customer relation management by allocating the workload, streamlining communication across several channels, etc. 
If one point fails, all your CRM investments are wasted. 
To avoid such a scenario, you need to set up software that is right for your business. The task becomes a real challenge if you market a unique product/service or do it differently, run non-conventional operations, or manage a complex corporate pipeline.
Although a custom CRM's upfront costs are usually higher than enterprise CRM solutions, eventually, you get more. Here are the top 3 reasons to invest in a custom CRM when you manage unique and complex business processes.

CRM - Benson Mortgages & CRM - Maple Air
1. Functionality
Custom functionality that allows you to easily set up a CRM to manage your business processes efficiently is one of the key advantages of why companies with unique operations or non-conventional products choose proprietary software.
Suppose you run a commercial real estate or investment sales business and need a CRM to streamline all the customer relations processes. The software's functionality must consider all the business nuances to drive efficiency. However, even Salesforce's Customer 360 CRM—which offers many features, including lead management and scoring, workflow automation, and analytics—fails to meet your needs. Moreover, its diversified functionality is still not enough for large enterprises and is too excessive (and probably expensive compared to some competitors) for small companies. 
All these problems fade away if you opt for custom CRM development. You won't face limitations compared to cloud CRMs or standardized ready-made solutions. Instead, the software is designed around your business specifics and corporate requirements. 
The same applies to Integrations. For instance, Salesforce has almost limitless syncing capabilities with external systems, be it HR, document management, analytics, or communication software. Yet, you may not need them all, with most apps becoming distractors rather than catalyzers. With custom CRMs, there is no dispersion: you build the required features and integrations. This leads to seamless processes and enhanced efficiency, bringing an enhanced customer experience and higher sales.

CRM - Quality Car Rentals & CRM - Assureway
2. Security
Custom CRM allows you to decide the desired level of security that suits your business requirements, including budget. However, it doesn't mean it will be more vulnerable than SaaS solutions.
Let's take Microsoft Dynamics 365 as an example. Numerous security initiatives implemented, huge investments, and constant updates – nothing to complain about. However, its permission-based access may be too complex for your startup or may merely be inconvenient. When going custom, you are the one to decide how much security you need and which initiatives suit you best. While your responsibilities increase, you can set up efficient security that won't undermine your workflow. 
3. Price
A custom web application such as CRM implies higher initial costs for development and maintenance. At the same time, a SaaS model typically offers a subscription-based approach in which you pay per user/per month (or quarter, year). Although it may seem illogical, custom solutions offer better mid- to long-term savings: you pay for a tailored, efficient solution and don't cover unnecessary extras. For example, a standard Zoho CRM plan could be enough for you to start with, but the need for a custom automation function arises as you scale. You have to switch from a $14/user plan to a $40/user plan because of a single feature, overpaying for the dozens of functions and features you don't need. Multiply this on tens or hundreds of users across your organization, and your yearly run rate skyrocket. With custom web application development, you build around your specific needs and use cases.
Unique Processes Require Custom Solutions
Although a custom approach implies a more initial investment, time, and effort, eventually, you will get a solution that will facilitate your one-of-a-kind workflows. This means no extra security, business process complications, or unnecessary features. At the same time, with Convergine, a reliable custom software development company, you will get a bespoke web application that is sharpened with your business processes in mind. This allows for enhanced productivity and, therefore, customer satisfaction.
---
Relates Services