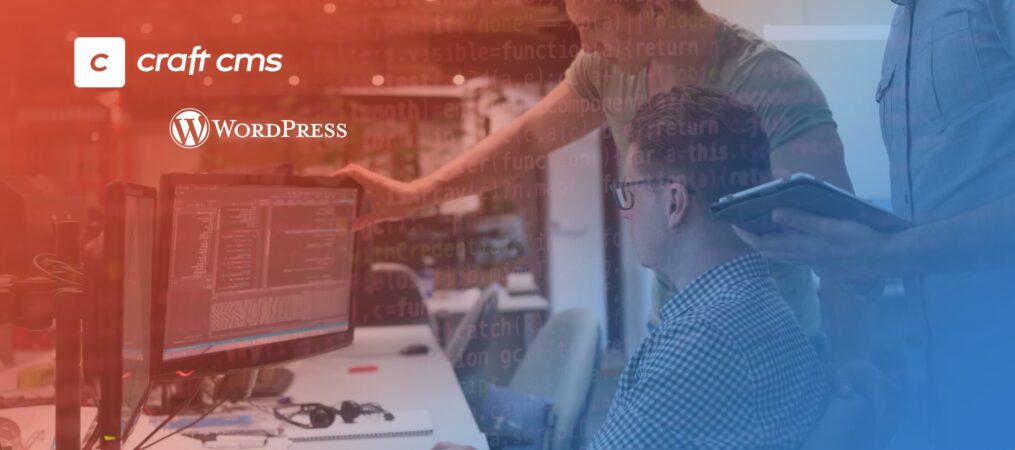 There are over 150 content management systems (CMS) available on the market. But for many entrepreneurs and businesses, it comes down to choosing between WordPress and other platforms, which isn't an obvious or easy decision.
BuiltWith tells us there are over 26,000 live Craft websites, including high-profile companies like Netflix, Intel, Sonos, Salesforce, Moz, Atlassian, Reddit, and Oakley. However, in terms of popularity, WordPress dominates the market - there are over 28 million live WP websites. WP accounts for over 34% of all websites and 65% of websites using a CMS.
That said, WP's popularity suggests that the system is tuned to hit the broadest group of people, but that doesn't mean that its counterparts can't compete with it. Many website owners adopt the habit of doing things the same way as others, despite having better options. The market share grew to such an extent due to WP being a free, open-source blog platform, and back in the day, there weren't any significant alternatives for CMS. But a lot has changed since then, and the CMS landscape is very different today. So, we argue that Craft's innovative approach to managing website content puts it above WP.
Below we'll be comparing Craft and WordPress based on eight parameters to show you that it's all about functionality, not the market share.

1. Interface
WordPress admin doesn't have one interface that applies to everything. As you install more and more plugins (which is often necessary), the workspace becomes convoluted, complicated, and frustrating.
Craft CMS makes website content management easy through a simple interface tailored to your needs. The interface has distinct familiarity, making it intuitive for anyone coming from WordPress. And the real-time preview in the control panel allows you to edit without jumping back and forth between preview and input fields.
On top of that, you can share progress and work with authors and content managers based on fully customizable permissions for a single user or group of users.
2. Built-in functionality: add-ons and template engine
The core in WordPress is small, which was enough back in the blogging days. Now, WP only works well if you find a great match of a fitting theme and plugins.
Craft CMS can cater to companies with specific needs via a complex yet sleek digital system. Developers can enjoy powerful features right out of the box (multilingual and multi-site capabilities, live preview, image editor, etc.). You get full control over HTML/JS/CSS through a PHP templating system called Twig — with it, you can easily build flexible pages, categories, and tags.
3. Plugins and integrations
WordPress has a huge third-party market that offers pre-packaged plugins for practically everything. The downside is that many plugins are outdated, insufficiently updated, or completely abandoned - this creates opportunities for hackers.
Craft has its own plugin market. There is a bigger emphasis on managing updates and direct licensing, which is easier to do from a singular location. The pool of competition is relatively small, but a more competent community produces higher-quality plugins with better support. Plus, any new plugin must be validated based on quality standards by the CraftCMS development team before it becomes available on the marketplace.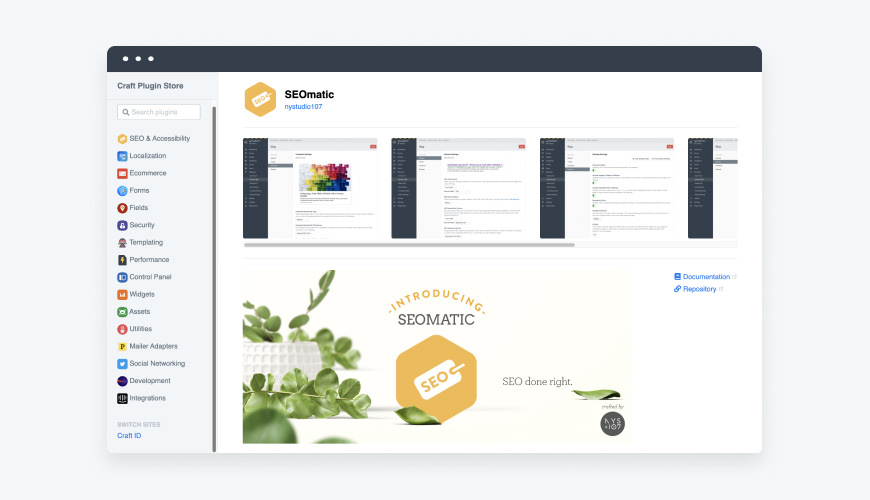 4. Site performance/loading speed
There are numerous guides about speeding up WP sites, which indicates that it's a running issue for many. Whether it's the excess of plugins or code-heavy themes, there seems to always be something slowing down these sites.
In contrast, performance optimization in Craft CMS is a breeze. Craft's ability to handle projects of all sizes is ensured by lightweight and clean code, seamless import, a combination of cache with a CDN, and efficient image resizing and transformation.
5. Security
Plugins with known and unknown vulnerabilities are the primary attack vector abused when infecting WP sites. But you can't blame the plugins alone - 37% of attacks come from the WordPress core.
To keep everything transparent, Craft CMS also has vulnerabilities, but there is only one marked "high" in severity - Remote Code Execution. Here is how Craft mitigates them:
Frequent updates (multiple times per month);
Security experts continuously review the platform's configuration;
Option for developers to execute some custom scripts without manipulating the software core.
6. SEO capabilities
WordPress's base package offers limited SEO optimizing features. Plus, the coding often confuses search engine crawling tools, which subsequently rank WP sites lower than custom-coded ones. That said, there are some redeeming factors about WP, e.g., a powerful SEO plugin like Yoast.
Craft CMS uses the SEOmatic plugin, which allows you to control SEO from the content author's standpoint. An XML sitemap remains one of the best ways for Google to understand your site, which SEOmatic creates automatically. And as for customizable SEO elements, such as page titles, descriptions, URLs, and social media cards, there is a greater degree of control.
7. E-Commerce functionality
E-commerce websites are usually data- and media-heavy. Out of a handful of WP e-commerce plugins to choose from, WooCommerce is the biggest one (with many extensions). But even WooCommerce has the same old issues with security, speed, performance, and UI.
Craft has a licensed Commerce plugin that streamlines all the elements like shopping carts, order management, payments, product creation, coupons, prices, etc. It's worth mentioning again that Craft has a more content-driven approach, so you can create any section you want on multiple stores under one control panel.
8. Community support
WordPress offers documentation and guidelines, which isn't technically community support but helpful nevertheless. WP is definitely lacking a supportive and encouraging community - there are forums, but many are unintuitive and simply outdated.
Craft CMS prioritizes person-centered care delivered through the community of developers, content managers, and support agents. The fastest form of communication is Discord, which is especially useful for solving minor issues or just chatting with other users.
We also recommend checking out StackExchange, an open Q&A platform where anyone can ask and anyone can answer, and Dot All-Conference, an official conference for Craft CMS developers and users around the world.
These were just the most outstanding differences between Craft and WordPress. We haven't stopped using WP, but we found that Craft CMS delivers more modern and customer-tailored solutions. And hopefully, your experience will match ours in all these categories.
---
Relates Services