Website Design for
BathroomBro
July 25, 2017
The Bathroom Bro website is a subdivision of a website group belonging to the same company. This includes Kitchen Bro, Reno Bro, Basement Bro and others. They are each dedicated to a subdivision of home improvements, and while they have common elements, they each have a unique appeal and style.
The goal of this site was to convey a feeling of cleanliness and peace, essential to any well designed bathroom. The colors are soft blue on white with images that display primarily textured gray finishes with soft, minimal use of other colors.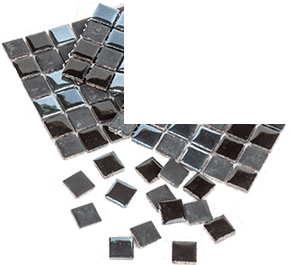 "
Bathroom Renovation & Remodeling. Skill Reliability and Expertise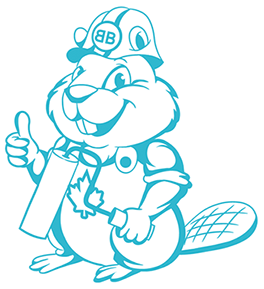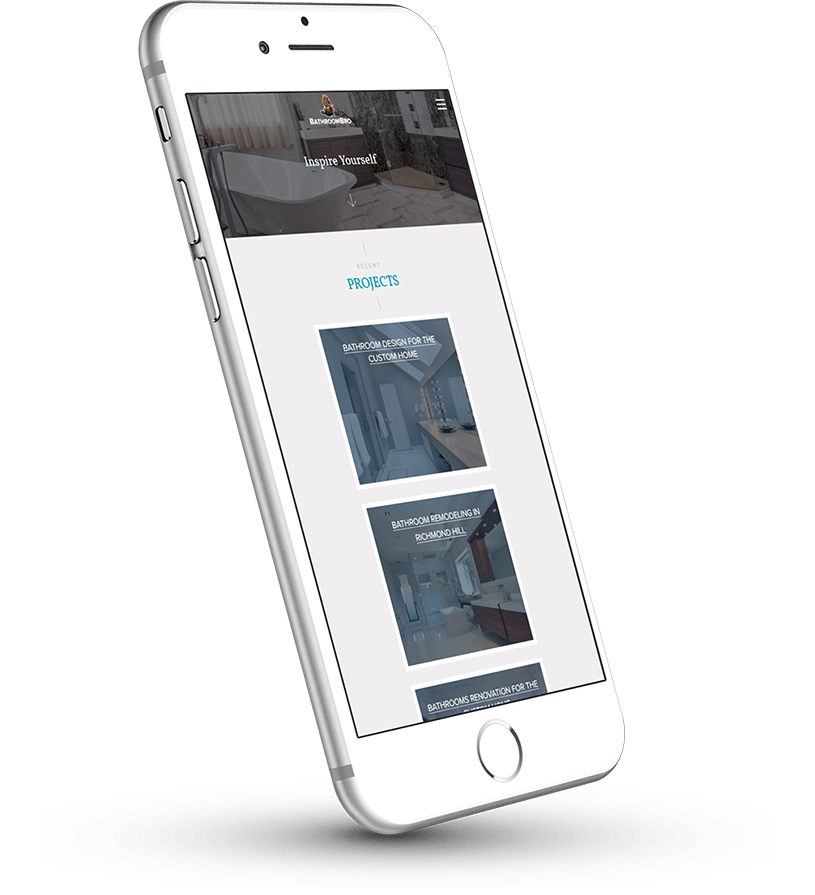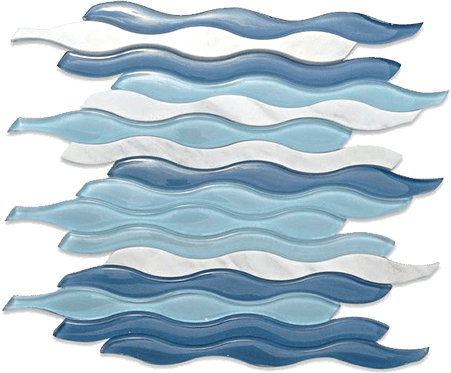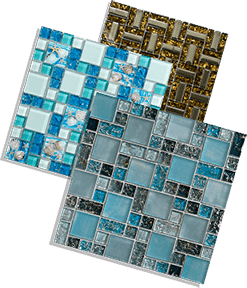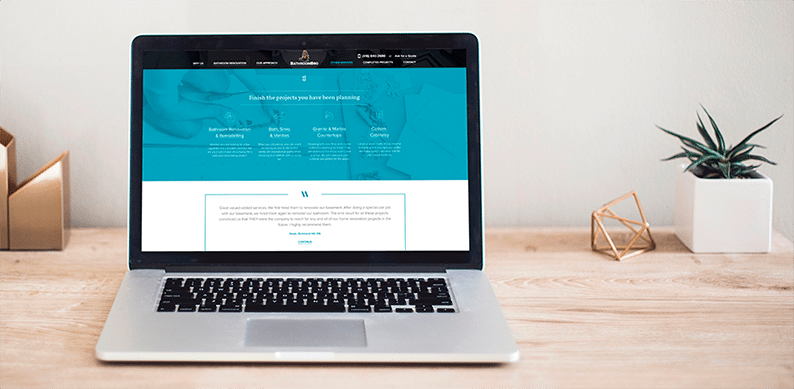 "
Clean, Modern and Beautiful Bathrooms. Premium Quality / Free Estimates / 1 Year Warranty
The use of actual images of tiles as decorative elements allowed us to create a perfect flow on the pages, connecting sections and images in one fluid cascade. Each element is carefully spaced out so as to support this feeling of luxury and comfort. This is emphasized further in the mobile view where spacing was maximized to increase legibility.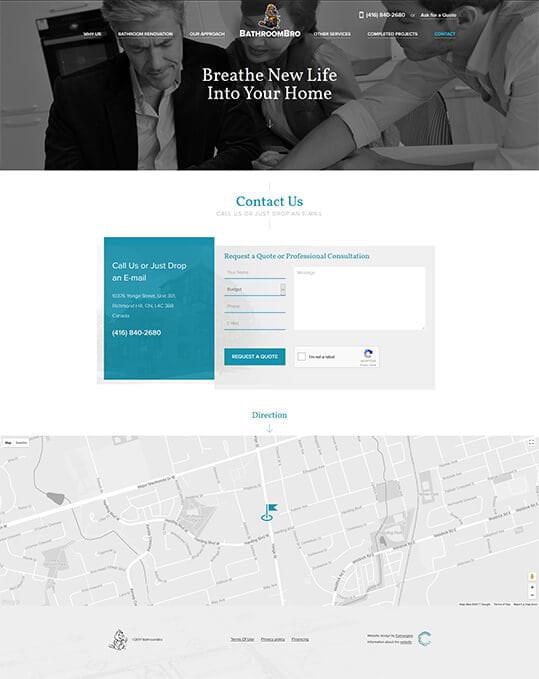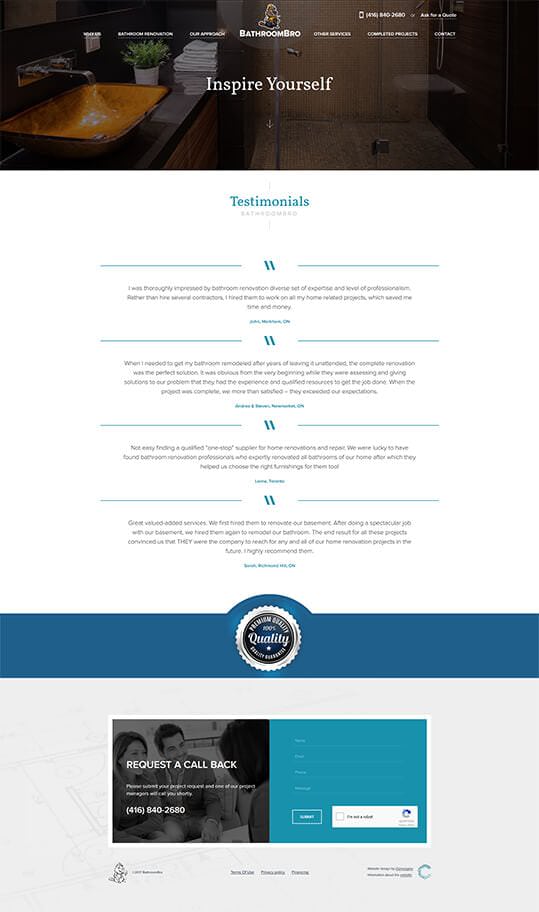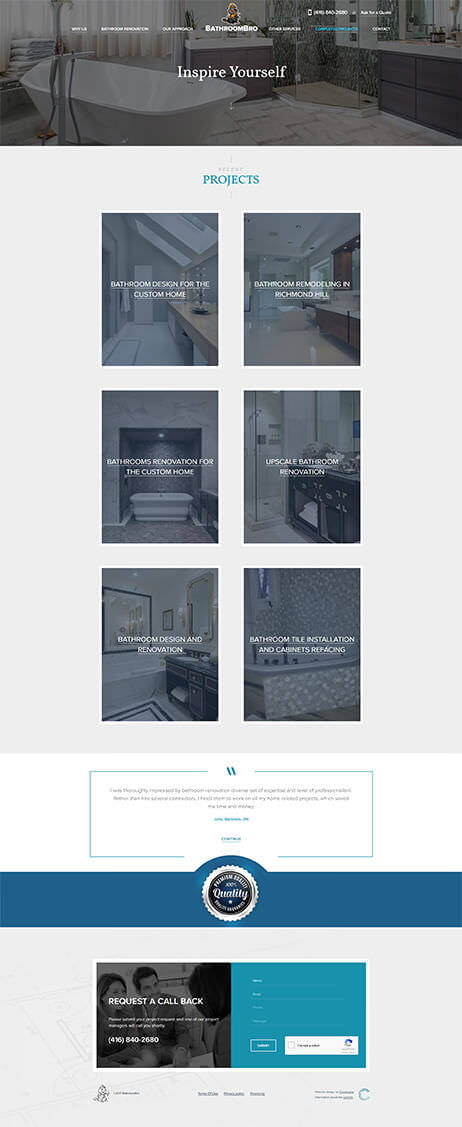 Go With the Flow
The website captures the essence of a well designed, comfortable bathroom, drawing the visitor in and instilling a strong desire to create a similar atmosphere in their own home. A perfect display gallery and seductive selling tool.