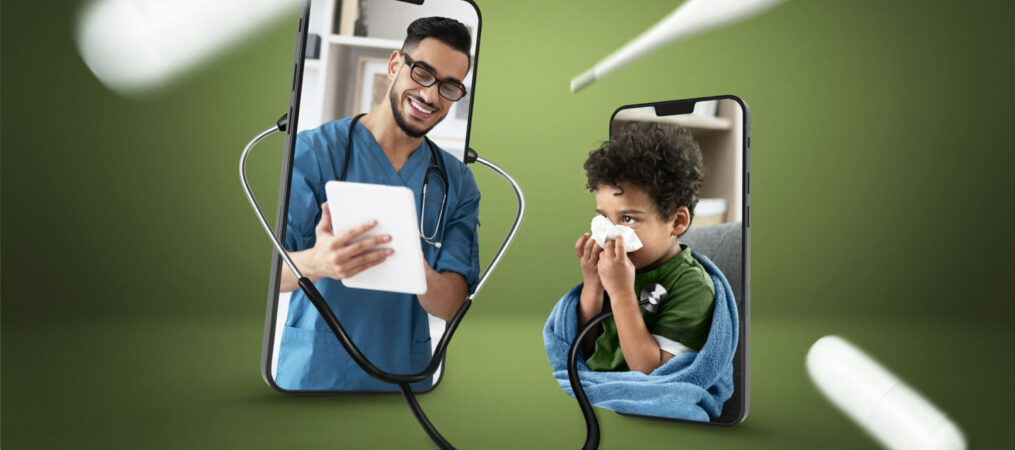 Convergine's Digital Infrastructure in Healthcare 2022 Report: Digital infrastructure is transforming the future of personalized healthcare. The pandemic accelerated healthcare trends, particularly people wanting more convenience, specific on-demand services and alternative access to care.

It also imposed tremendous pressure on existing health systems to keep up with the changing needs of patients. Through digital transformation, hospitals and health systems can become more patient-centric while simultaneously transforming their operations and technology use.

Convergine recently released its report — titled
— focusing on Canada's digital infrastructure landscape and how healthcare organizations feel about healthcare technology. It highlights how modern digital solutions empower healthcare providers to deliver effective and responsive care with reduced costs and improved patient experience. The report dives into these key trends and more:
Digital infrastructure can help healthcare organizations improve the following areas:
Scheduling/digital office functions
Patient portals and engagement
Clinic and practice management
Telehealth and telemedicine
EHR/EMR
More Canadians are embracing virtual care options and would like to see them improved and expanded
Although many Canadians are returning to their doctors' offices and clinics in person, they expect virtual care to remain an option. From improving their website's user experience to offering online appointment scheduling to accessible communication channels, healthcare providers are aligning their infrastructure with patient and organizational needs. A large number of healthcare organizations have adopted a digital transformation strategy, which will allow them to enhance their patient relationships.

Data security and compliance are top concerns
Canadian healthcare organizations are worried about the security of their digital infrastructure and are still determining if they can defend themselves from cyberattacks. That's why strict data security is necessary to implement digital health solutions, including medical apps, electronic health records, and e-prescriptions. Data collected from patients should be managed, analyzed, and applied appropriately to make wise decisions. While virtual care has challenges, its undeniable effectiveness overshadows them, leading to strong market growth.

The Canadian healthcare industry has to make smarter health investments
While the healthcare system is an integral part of Canada's social safety net, there are enormous challenges and areas for improvement. Data-sharing problems, a shortage of practitioners, and laborious wait times are not new problems in Canada. The country continues to fall below the international average for patient care access.
Healthcare organizations must adapt their digital infrastructure to meet patients' evolving needs and expectations. This will also allow them to enhance their capabilities within the healthcare system and restructure workflows based on their needs. If the healthcare system doesn't make an effort to modernize, it will fall behind.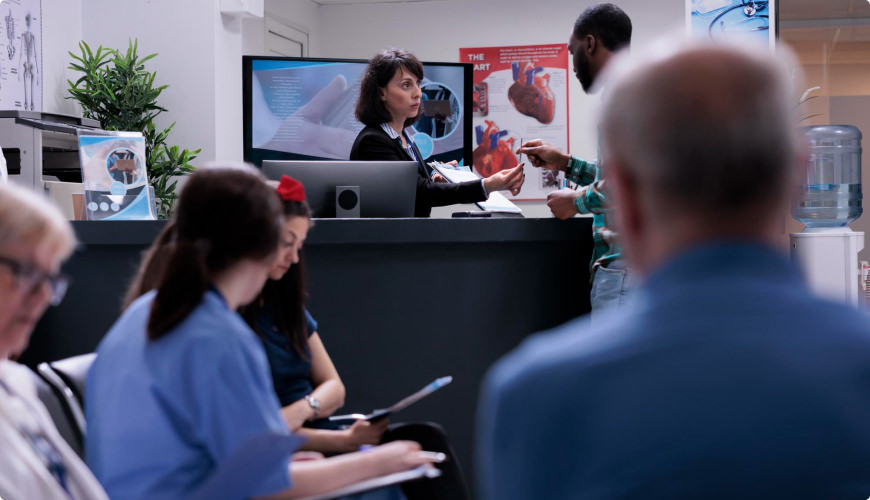 We hope you find our healthcare digital infrastructure report informative, including real-life examples of organizations taking steps in this direction. To learn more about how to realize the full potential of digital tools and technology for your healthcare business, don't hesitate to contact us for a consultation.
---
Relates Services