The healthcare industry is known for high document flow, which directly affects the accuracy of prescribed treatments and the speed of service delivery. This, in turn, shapes patient satisfaction, which is the deciding factor in whether they will develop loyalty and improve your word-of-mouth campaign.
To improve the efficiency of collaboration between healthcare experts, you need to set up workflows and working environments so that the risks of data loss are minimised and the interactions between team members, teams and even patients go smoothly. Here's where modern digital solutions from Microsoft — Azure, 365, and SharePoint — come into play.

Microsoft Azure for Healthcare Professionals
Microsoft Azure is a cloud computing platform for analytics, storage, computing, and networking. With a trustworthy CSP Gold and Silver partner like Convergine at your side, Azure for Healthcare is a secure, reliable platform that allows you to deliver healthcare solution with better health insights and enhanced patient engagement with tech solutions such as:
AI chatbots to help handle customer queries accurately and cost-efficientlyirectly with health staff
Networking apps that empower better team collaboration and streamline clinic operations
Easily navigable consumer health portals that allow patients to engage directly with health staff
On top of this, the cloud-based nature of Azure means your business will be more flexible, scalable and competitive, with consumption-based billing, built-in backup and recovery capabilities and the best compliance features available, that keep your data safe. Furthermore, you don't need to worry about owning or licensing any hardware, since all your computing needs are taken care of online.
Looking for a Toronto-Based Web Developer?
If you're based in Canada and are looking for web developers in Toronto, look no further! Being a Microsoft Gold partner, we will help you digitize your services and workflows with Microsoft solutions fast and efficiently. Why not join the many satisfied healthcare organizations that have made the most of our expertise and resources?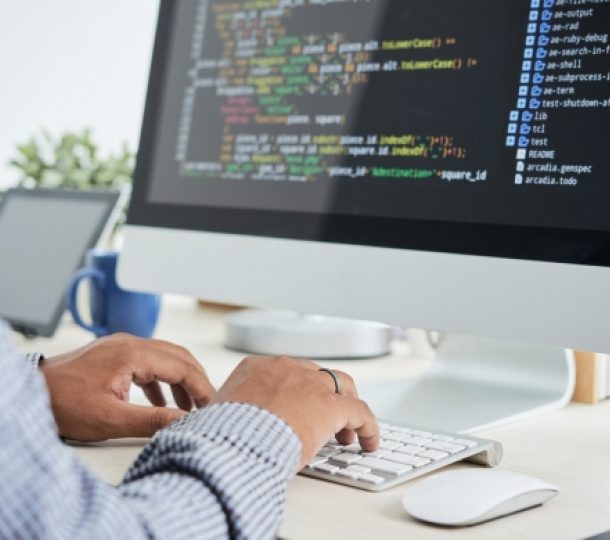 Microsoft 365 for Healthcare Professionals
Before Microsoft 365, there was Office 365: a suite of programs from Microsoft that included their word-processing software, Microsoft Word; their spreadsheet software, Excel; and more. Microsoft 365 is a subscription-based service that includes AI capabilities and cloud-based productivity tools. These allow healthcare businesses to make the most of online collaboration and communication, cloud-based storage and automation tools. As a result, you experience:
Enhanced collaboration between colleagues online
Faster and more efficient task completion
More time and effort for meaningful tasks
Convergine can help clinics and other healthcare businesses with their migration to Microsoft 365. We can integrate the software with your existing data sources and IT infrastructure, enabling you to reduce the transitioning time, save money and human resources, and get your desired result quickly.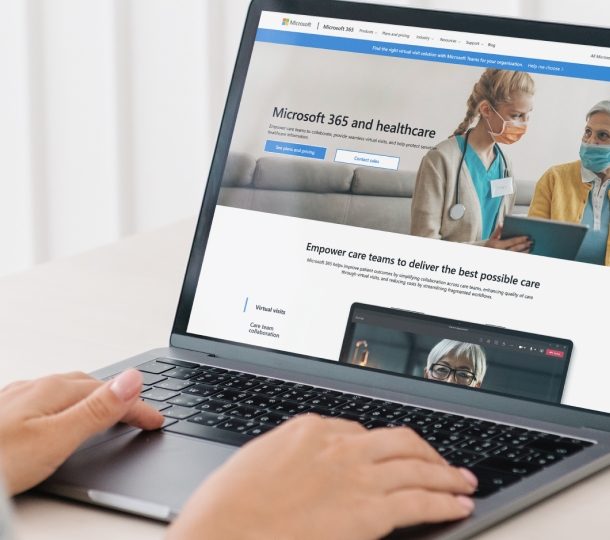 SharePoint Specialists for the Healthcare Industry
SharePoint is an online collaborative platform that integrates with Microsoft 365. Using SharePoint, people from outside and inside your business can work together on projects and share content. With its wide range of features, great flexibility and customization, and integration capabilities with the 365 suite and other business systems, it allows for improved collaboration, faster delivery of services, and enhanced productivity. Besides, with enhanced collaboration, you are able to run your business at peak efficiency. This is a sure way for clinics and medical organisations to improve customer satisfaction by reducing waiting time.
Then, fill out the form or use our project planner, telling us a bit about what you're looking for, and we'll be in touch soon.
---
Our company assists any customers at any phase of business or software developmant - from startups at the ideation stage to mid-sized businesses and large enterprises with a focus on optimization and expansion no matter the industry they operate in.