Perhaps you have outgrown your on-premises solution and can't scale your IT infrastructure. Or maybe Microsoft solutions are at your technical core, and you want your tech stack, including the cloud, to be aligned. Regardless of your reason for Microsoft Azure migration, Convergine is here to facilitate the process.
We expect little to no effort on your side. Our Azure specialists will help with migration, whether you're moving from a physical server or another cloud service. During the process, they'll preserve all your data and adjust your new cloud environment to your business needs.
Microsoft Azure Cloud Migration for Improved
Performance and Reduced IT Costs
Migration to Azure's cloud implies moving your data and applications from one location to another. Although it's mostly about transitioning from on-site servers to cloud ones, you can also move from one cloud to another.
Reasons to consider Microsoft
cloud migration:

Enhanced security. On-site servers are vulnerable to usual cyberattacks, while Azure implements a wide variety of measures to protect your resources: for example, permission-based access, MFA, Single Sign-On, DDoS protection, integrated security controls in software, etc. Besides, you don't need to mind hardware security if you use cloud services.
Improved performance and scalability. As your business grows, you have more data to store, which implies that both your hardware and software need to be improved. This means more expenditures and effort. Azure allows you to use as many resources as necessary, without investing extra effort and time. Furthermore, you can create custom virtual machines to easily experiment with the settings and find the perfect cloud ratio. And let's not forget that if your tech core is Microsoft's, having your cloud in Azure means an aligned tech stack and better performance.
Reduced costs. Azure frees you from investing in servers, machines, and infrastructure. Instead, you pay for the scope of the required resources, which can be easily adjusted to your business needs. In other words, a pay-per-use basis allows you to pay only for the resources you use. What's more, with Azure's offers, you can get hefty discounts of up to almost 80%.
Let Convergine Migrate Your Workload and Resources to Azure
Support throughout the whole cycle. We are here to assist you with any cloud-related task, from consultation and strategy development to migration and IT infrastructure alignment.
All types of migration. We can migrate a physical server to Azure and then adjust it. If you want us to migrate an SQL database to Azure or perform any other migration service, Convergine, as a Gold Microsoft Partner, has enough expertise to fulfill the task.
Maintenance and further support. Do you have your data and apps migrated but don't know how to manage your cloud environment? Convergine can help you conduct regular Azure audits and adjustments so that your cloud doesn't limit your business growth and is aligned with business needs.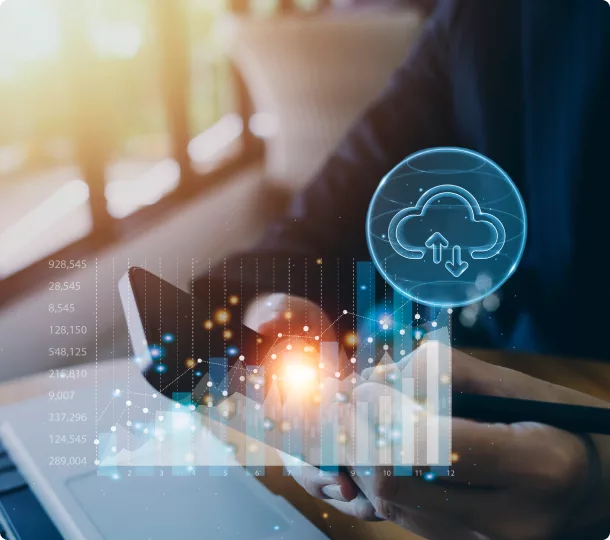 Then, fill out the form or use our project planner, telling us a bit about what you're looking for, and we'll be in touch soon.
---
Our company assists any customers at any phase of business or software developmant - from startups at the ideation stage to mid-sized businesses and large enterprises with a focus on optimization and expansion no matter the industry they operate in.