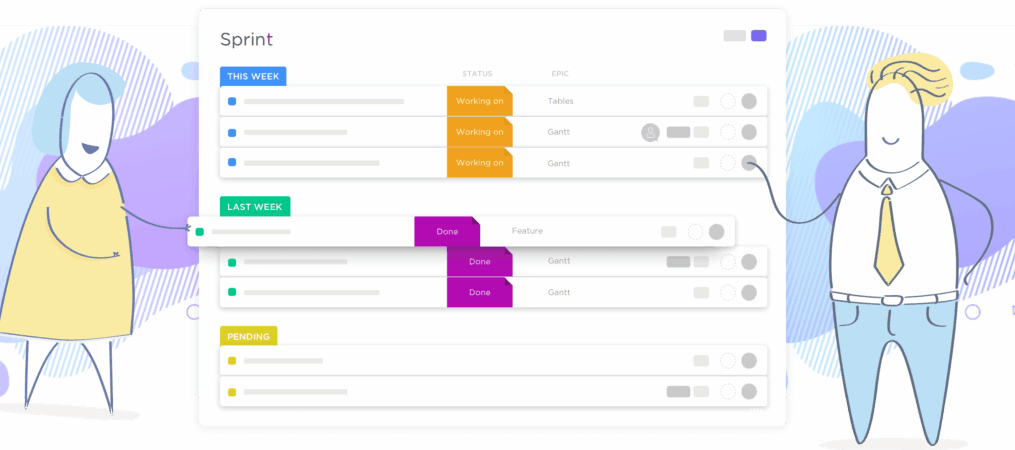 As a web development company, it is part of our routine to work on multiple projects at the same time, juggle various tasks, communicate with clients, manage teams and delegate. Get things done on time and make our clients happy is our ultimate goal.  It can be daunting and the risk of project failure is high if you don't use the right project management tool. This is, indeed, a big problem for project managers and business owners, just like ourselves.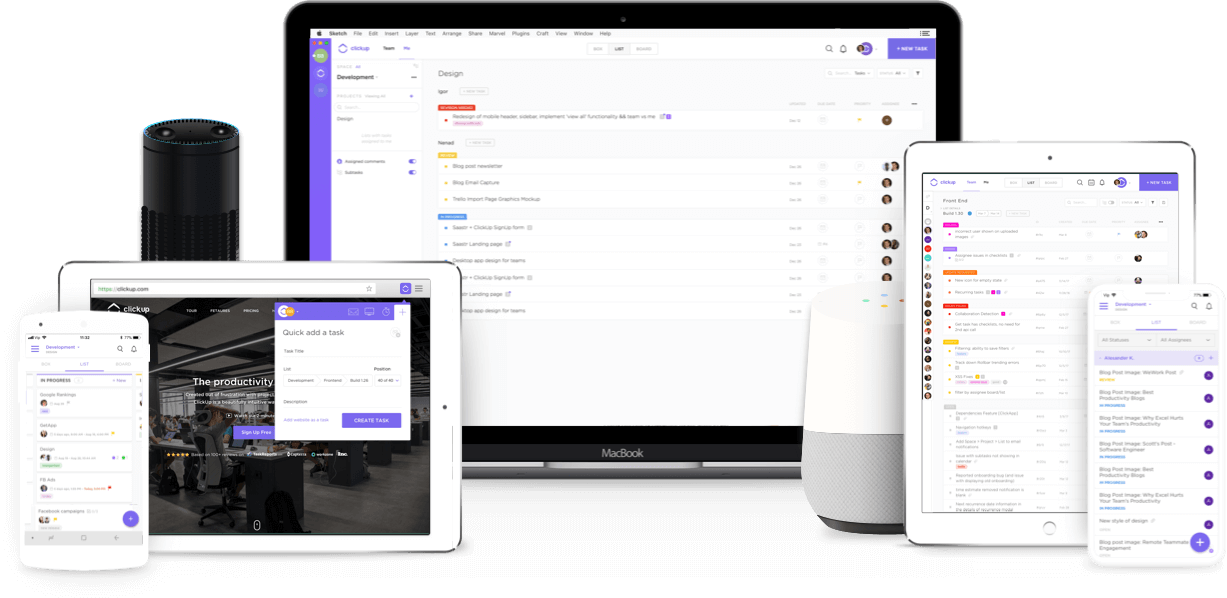 Our team tried out numerous good project management tools that are available on the market such as Asana, Basecamp, and others but each always lacked some of the features that were important to us. When we stumbled upon ClickUp, we found that it did exactly what we needed.
ClickUp is a project management tool that is built by project managers for project managers and not just that! The tool is easy to use, highly customizable, packed with a lot of great features and options. It works great for our team and our clients benefit from using it as well.
What makes ClickUp work
ClickUp was created with the best user experience in mind, so it is easy to use and customize. It is also extremely flexible and has an intuitive layout. ClickUp enables you to take advantage of a myriad of practical functions, while at the same time enjoying its intuitive UI. Here are just a few examples of key functions that we use and found very useful:
Effectively tracking goals and managing your calendar and scheduling activities

Clear hierarchical task management, so you can be sure you will never miss a deadline

Configurable with different project management methodologies such as Kanban and Scrum methodologies as well as it has the GitHub and Slack integration feature.

Ability to integrate smaller tasks into bigger ones, thus making it easy to keep track of the work process

A synchronized mobile version is as intuitive as the web application and gives you easy access anytime from anywhere

Great customer service. Constant development and adding new features is fantastic.
There are also custom fields we use for PO tracking, guest accounts for some of our clients, time estimates and built-in time tracking tools, custom statuses and a lot more.
Besides, no matter what the size of your team is – ClickUp will ensure that the productivity levels are on the rise. This tool makes the communication between the team members absolutely seamless.
Why we chose it
After going through various project management tools, we were looking for something that would have a right balance of features, ease of use and price to keep us organized, productive and make our work life easier. As we switched to ClickUp, we were able to eliminate a number of inefficiencies that were associated with the project management process.
All the key features of ClickUp are aimed towards smoothing a company's workflow, enabling transparent collaboration and streamlining all the projects into one cohesive process.
As the tool continues to evolve, there is always a bit of a learning curve and potential to explore and use new innovative features and enhancements in order to manage even better projects and teams every single day.
And last but not least, if you are looking for a smooth project management experience for you and your team, ClickUp should be on your radar. Since we joined this tool, we never looked back and look forward to exploring the platform more.

Want to learn more about other great tools we use, check out our recent posts.