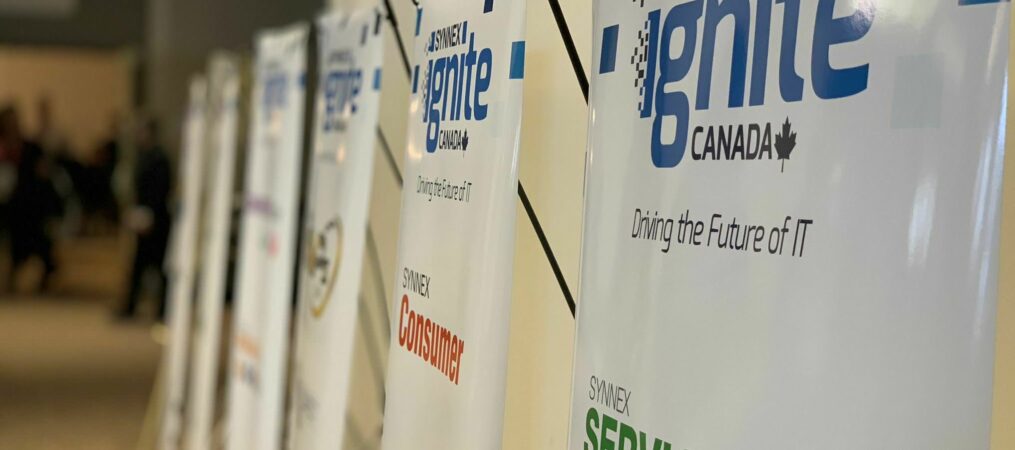 Last week, Convergine team attended Synnex Ignite Conference and participated in a keynote session on Digital Transformation led by a Microsoft representative. The event connected tech professionals and industry partners to discuss the latest trends, technologies and best practices in the digital environment. A lot of insights and actionable takeaways have been shared by companies such as Microsoft, Logitech, AMD HP, and many others.
As a Microsoft Partner,
we had a great opportunity to contribute to the conversation by answering questions around Digital Transformation and spotlight how Convergine assists businesses in their transformation process using Microsoft solutions, such as Microsoft Azure.
In this post, we summarized the key discussion points shared during the session.
Digital Transformation
At Convergine, we solve complex problems for our customers and assisting business in digital transformation process is one of them. Today, digital transformation means the conversion of manual operational and administrative processes into semi or fully automated methods using technology. The savings generated, both financial and in terms of staff resources, can then be redirected or reinvested in the growth of your business.
Working with customers and helping them make the digital shift is not an easy task. It takes time, effort and expertise. Obviously, the shift does not happen overnight and requires a series of steps.
First of all, we engage with the customer, invest effort and time into understanding what they are facing on the business side. Connecting with them and understanding how our solution would fit into the bigger picture is a must.
Second, (after we have a clear understanding and strategy) we get to work and do it in an agile way, on a Microsoft platform, using Microsoft development tools.
Microsoft Azure and its role in developing our solutions
Microsoft Azure plays a fundamental role in developing our solutions and our goal is to help customers make the best use of it. Why Microsoft Azure?
With 100+ services, Microsoft Azure can address and solve problems for big or small organizations. In addition to the most popular services such as consumption-based billing, development speed that comes with CI/CD development, scalability, and security, there is a wide range of additional functions that companies can benefit from. We work closely with our customers to educate them and help understand how any specific solution meets their need.
Microsoft has the best story (from our observations) when it comes to the enterprise customer base. It makes it almost impossible for enterprises to not get into the cloud at one point or another. Time will tell but today Microsoft is driving the cloud platform market.
We have been also seeing that customers who in their RFPs and due to regulations and laws are mandating strong industry certifications and Canadian data residency, find Azure as the only platform that usually meets most if not all their requirements.
Its financial results also speak for themselves and it is currently the fastest growing and in some respects the most innovative platform.
Interested to learn more about how we can assist your business to make the digital shift?
Get in touch with us to continue a conversation.