What is AODA?
An accessible website is one that can equally be used by everyone, regardless of ability or disability.
While the aim of the Web Content Accessibility Guidelines (WCAG 2.0) has been to make accessibility a worldwide standard, the government of Ontario has taken it a step further and created legislation around it.
By January 1, 2021, the Act for Ontarians with Disabilities (AODA) legally mandates that the following websites meet Level AA compliance of the WCAG 2.0:
Large private corporations (50+ employees)
Large non-profit organizations
Public-sector organizations
Your customers are diverse and likely have a range of different needs. Website accessibility standards help to remove barriers that might prevent or hinder your customers from using your website. As well as being the law, an accessible website helps you to do business better.
Avoid
legal battles and penalties
Prioritizing accessibility reduces the risk of costly lawsuits due to non-compliance.
Gain
more customers
When every visitor gains the ability to use your website to the fullest, new sales opportunities arise.
Increase
search visibility
Video and audio transcripts and image alt-text create more opportunities to rank in search.
Enhance
the user experience
Accessibility features improve the overall usability and content quality of a website — for all visitors.
Criteria
We build all new websites to meet AODA and WCAG 2.0 standards and can make improvements to existing sites without taking away from your eye-catching, easy-to-use online experience. Some of the criteria that helps to ensure all visitors have equal opportunity to access and interact with your site include:
Provide text alternatives for all non-text content
Provide equivalent information for time-based media
Create content that may be presented in multiple ways
Controlling content presentation
How Convergine can help
Accessibility has increasingly played a crucial part in our website development process over the years. As the 2021 mandate requires websites to reach a greater level of compliance, our team is poised and ready to build new interfaces and turn existing ones into 100% accessible websites or web applications.
Steps
How to take action and meet AODA compliance
01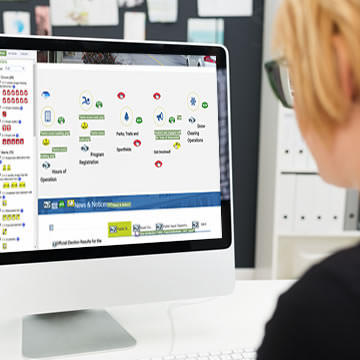 Get a complimentary audit
Have our knowledgeable team conduct a free accessibility audit of your existing website. We will provide recommendations on improvements that can be made to boost customer service and ensure compliance.
02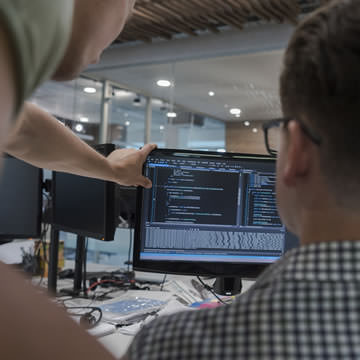 Make it compliant
Trust us to make the necessary changes to your website. Some will be visible while others will be behind-the-scenes. We'll make sure your online presence continues to meet the needs of your business and its customers.
03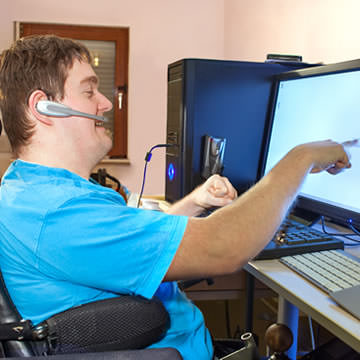 Run tests and confirm
Once the accessibility improvements are in place, we'll run tests to ensure that your updated website is compliant with the WCAG 2.0 standards and provide you with a report for confirmation.
Accessibility for Ontarians
with Disability Act (AODA) and Web Accessibility Compliance
Download AODA and web accessibility compliance whitepaper along with free accessibility audit of your website.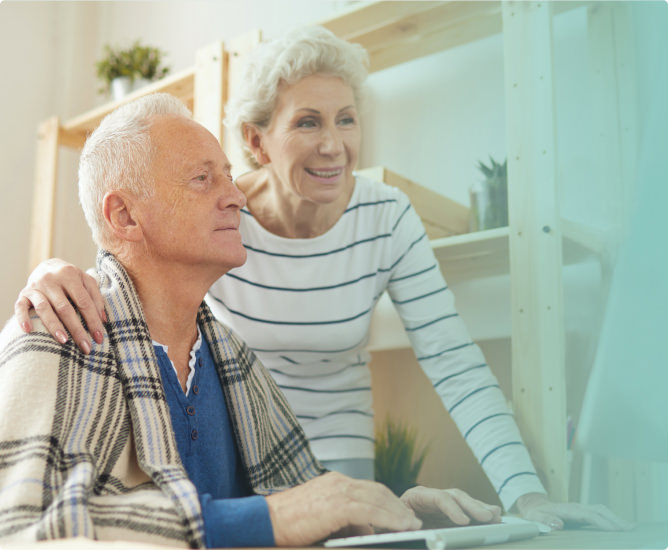 Accessibility is the right thing to do. And not just the right thing; it's profoundly the right thing to do, because the one argument for accessibility that doesn't get made nearly often enough is how extraordinarily better it makes some people's lives. How many opportunities do we have to dramatically improve people's lives just by doing our job a little better?
Free accessibility audit
Our team will help you determine whether your existing website is legally compliant and where improvements can be made. Simply fill in the form below to get started!
Chat with us! Ask us anything!