Mieke Gerritzen
Jul 23, 2014 / Andrei Medvedev
Good Design Goes To Heaven; Bad Design Goes Everywhere
Good Design Goes To Heaven; Bad Design Goes Everywhere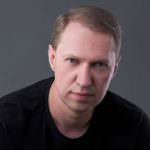 We love what we do, and we think of it as an art form, but it's not all about looks and ingenuity. Underlying the artist's aesthetic in both our process and our products is problem-solving practicality and shrewd business sense.
---
What are Managed Services, and how do they fortify your digital assets?
What is digital infrastructure of the modern company?
Get the latest in digital monthly straight to your inbox on a monthly basis. Industry trends, best practices, tips, tools and much more.
Give it a try!