Website design for
SoftCoverVR
Specializing in virtual reality (VR), augmented reality (AR) and 360° video, SoftCoverVR delivers immersive solutions for marketing, training and education in the healthcare and pharmaceutical industries.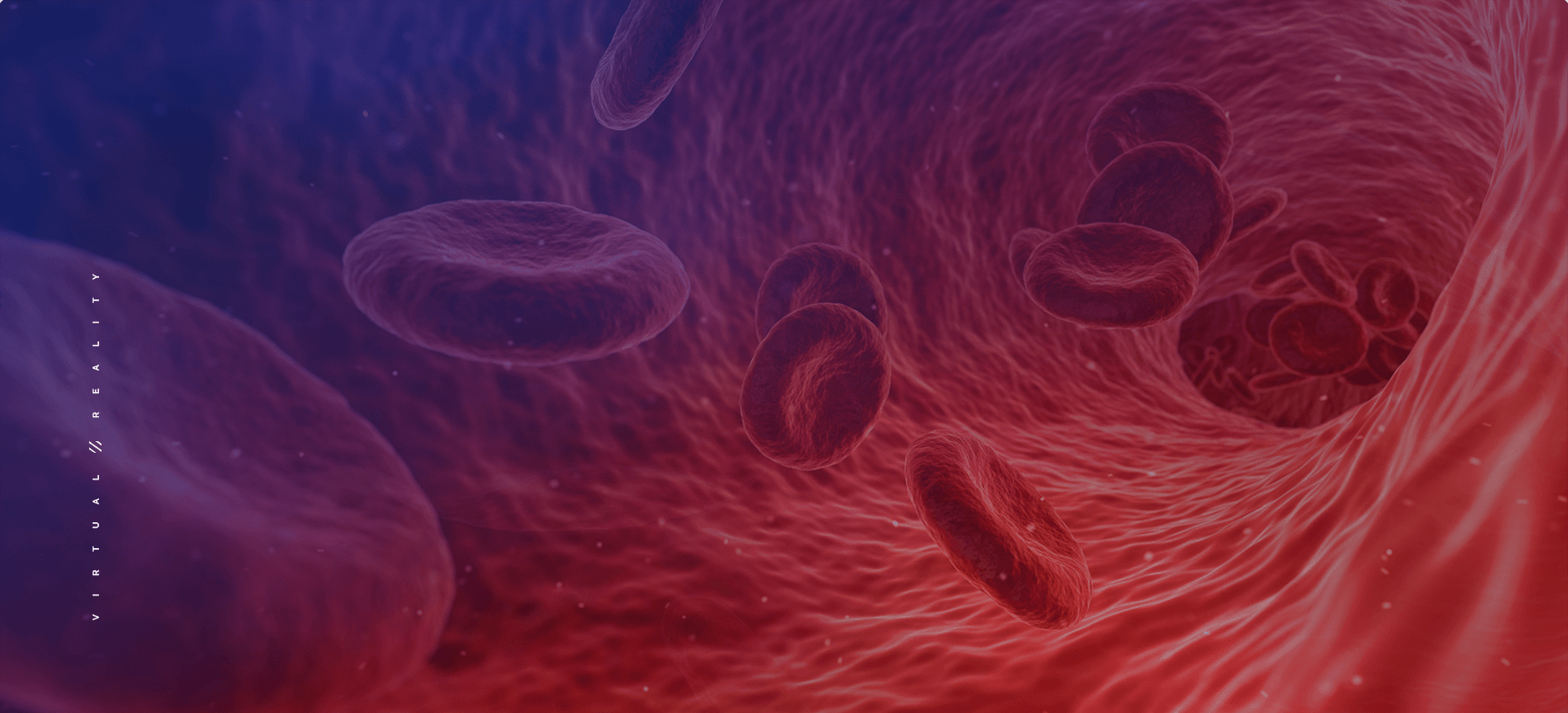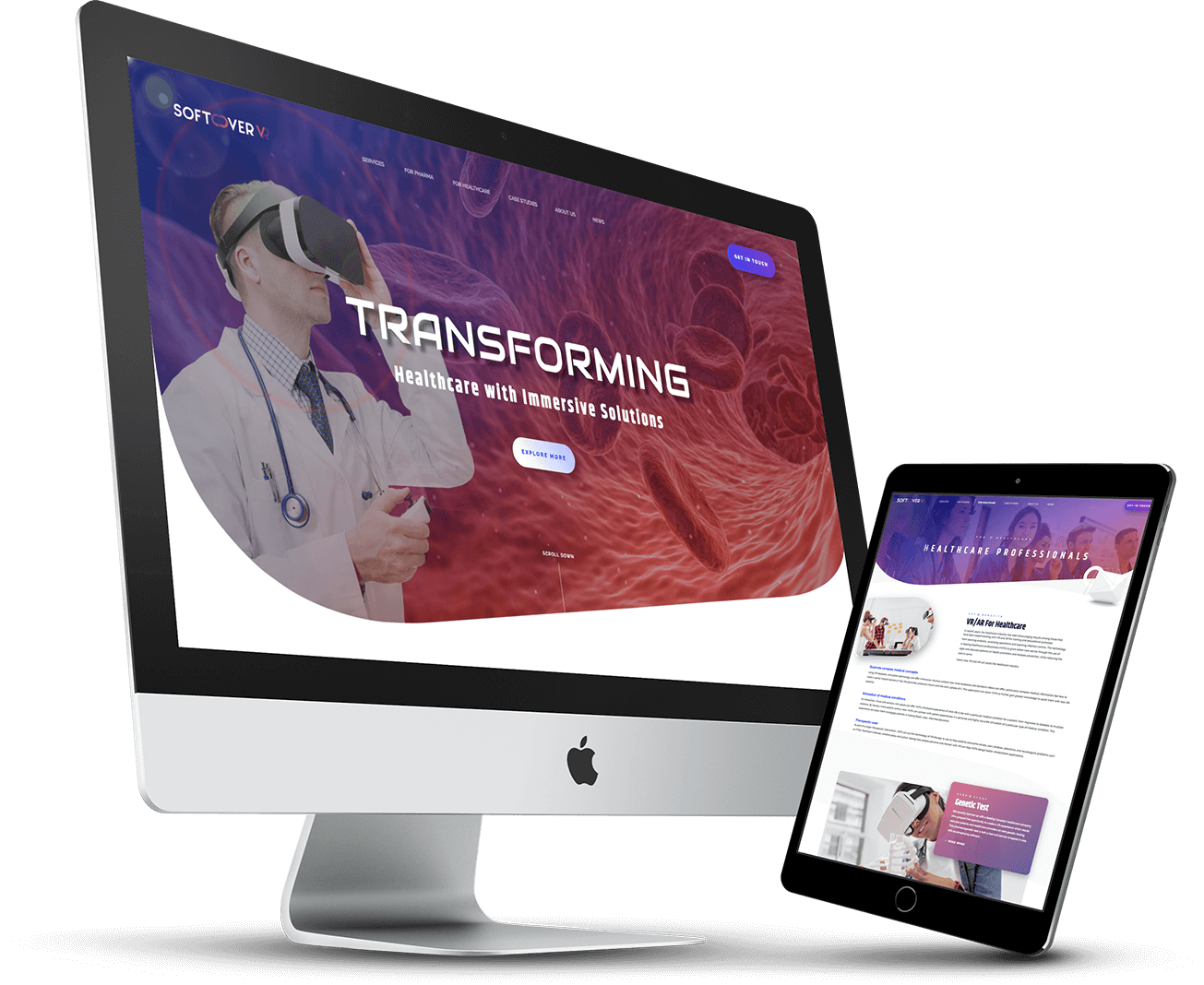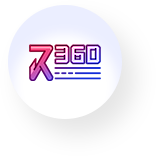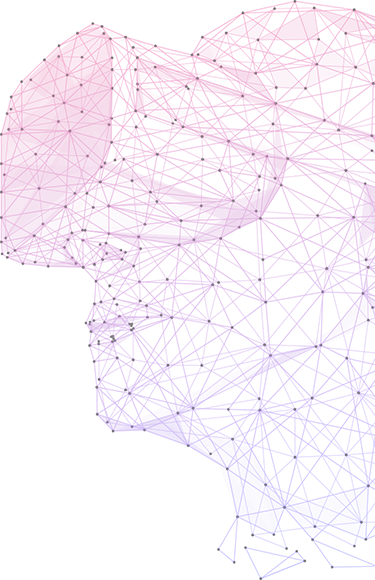 Innovation meets healthcare
The healthcare sector is one of the biggest adopters of VR and AR. SoftCoverVR's website is designed to connect with professionals by showcasing this cutting edge technology in an engaging way, promoting shared values and initiating discussion.

Our industry does not respect tradition - it only respects innovation.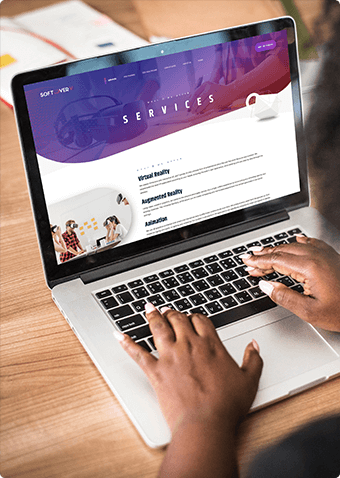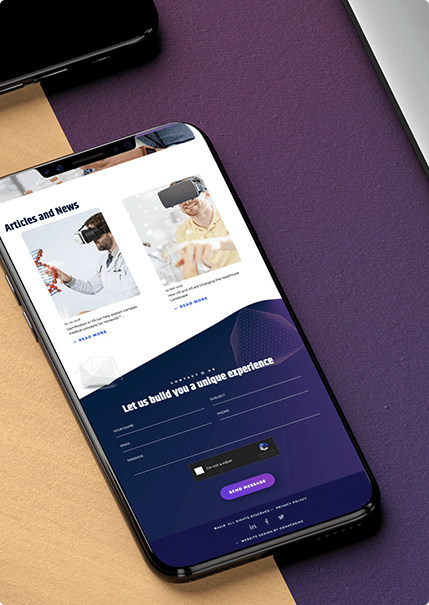 Bright, dynamic design
Combining content and imagery that demonstrates a deep understanding of their target industries, the user-friendly SoftCoverVR website features subtle animated elements that provides an unobtrusive sense of movement and reflects the dynamic nature of the technology on offer.
Speaking your language
Constructive and authentic, the copy is crafted to address their customers' everyday challenges, demonstrating how they can collaborate with SoftCoverVR to deliver the common goal of improving patient care through a customized approach to education and training.
Convenient content management
The intuitive content management system provides the ability to quickly add new information and case studies to the website, keeping content fresh and relatable, which is essential in such a progressive industry.
Responsive Web Design Mobile Performance
Flexible and responsive, this website retains its dynamic feel across all devices without compromising on usability.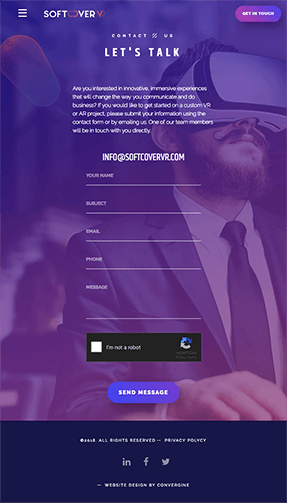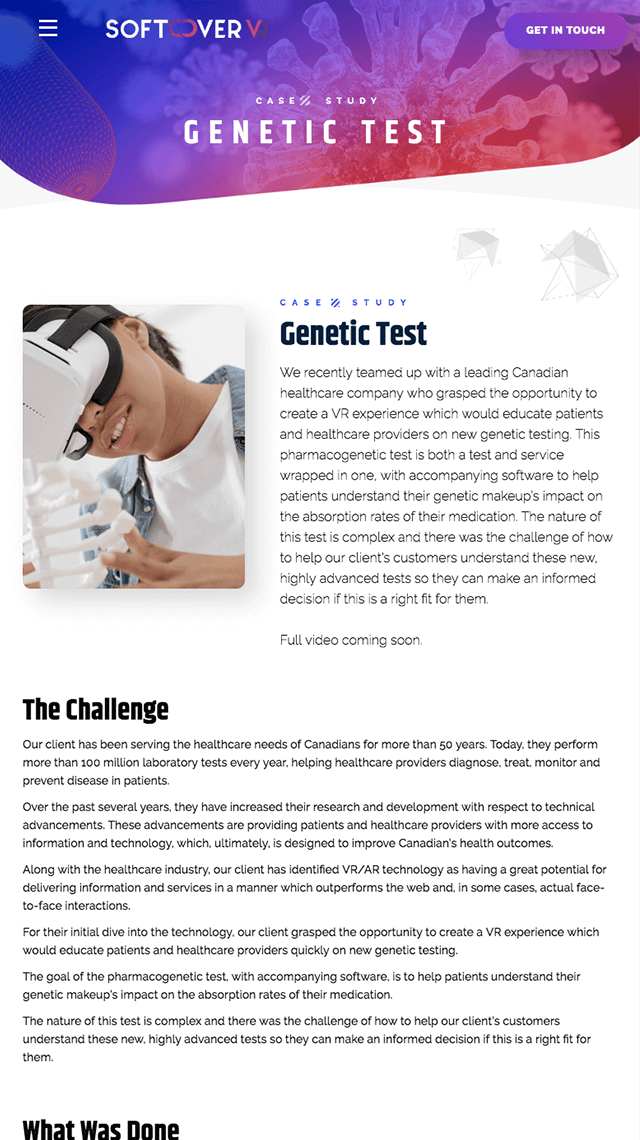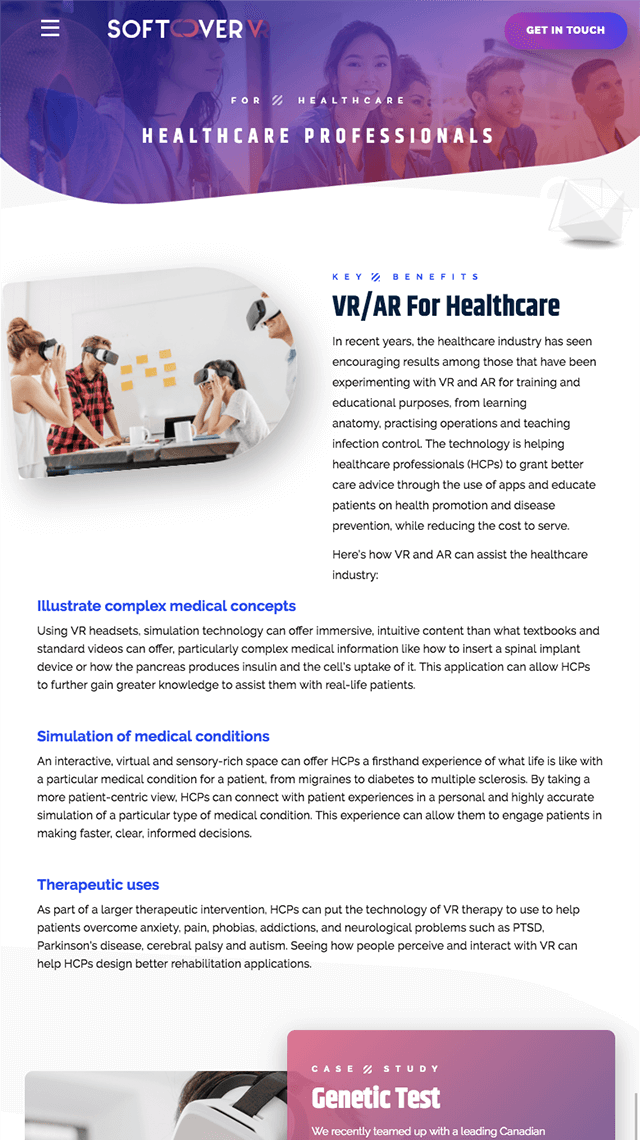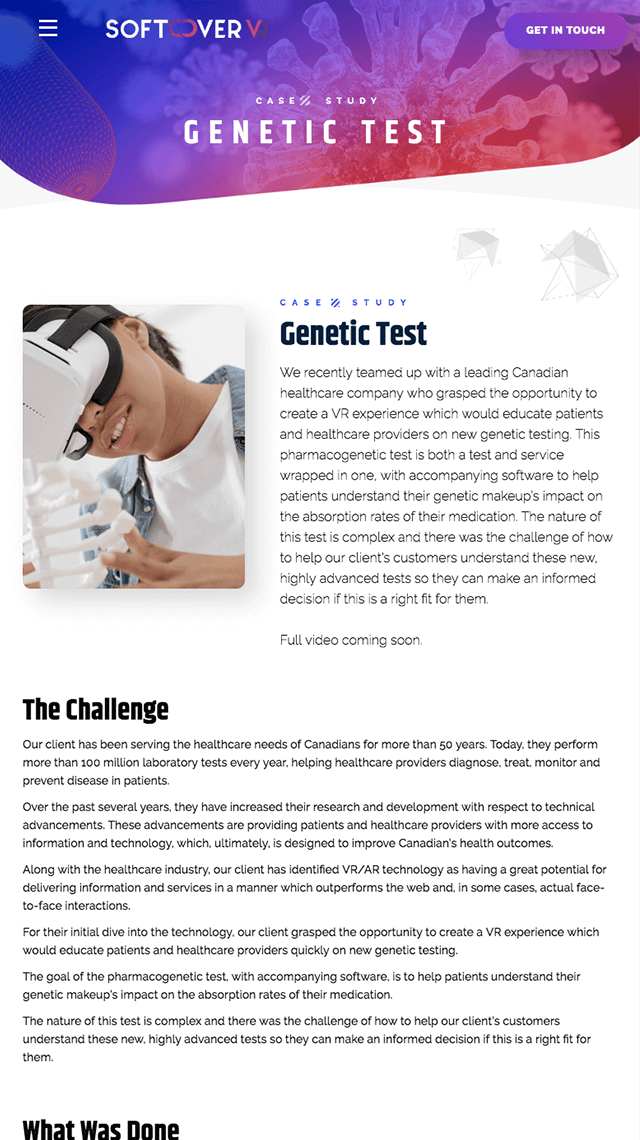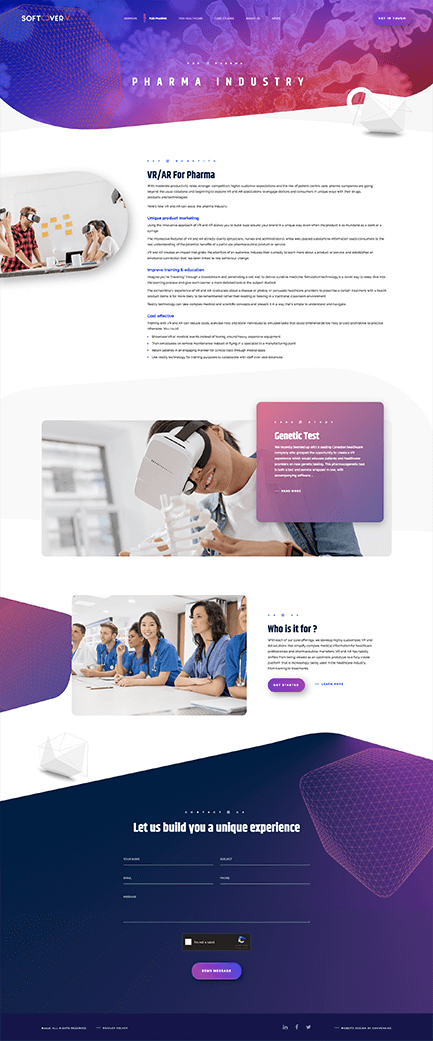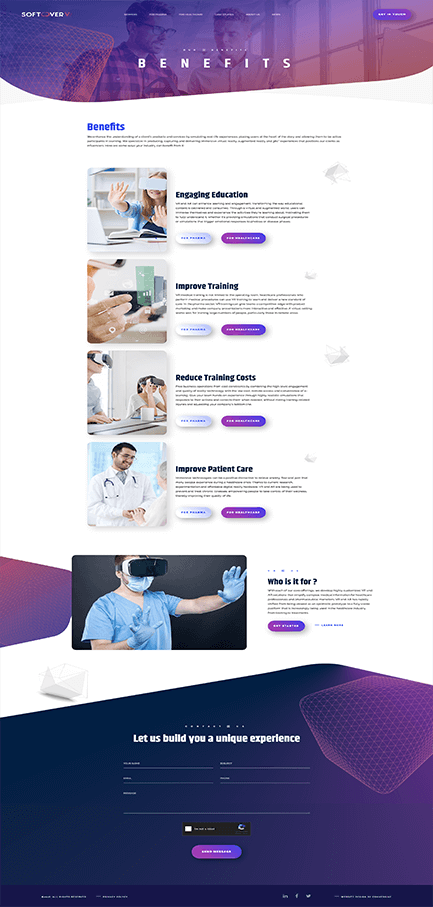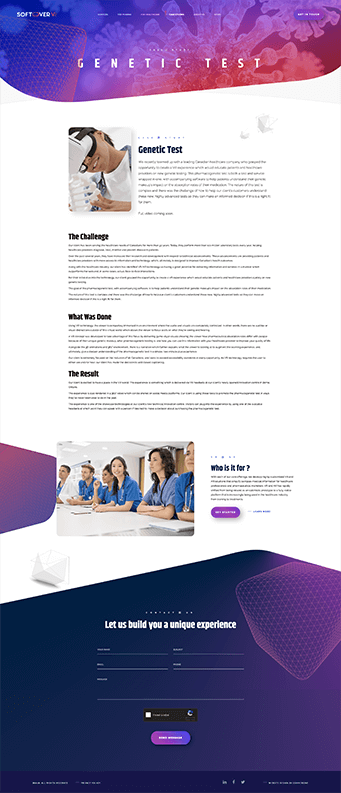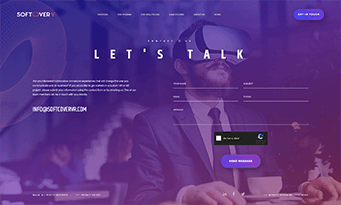 The result is an innovative and usable website that authentically connects with SoftCoverVR's target audience, matching tangible solutions with real-life challenges faced by healthcare and pharmaceutical professionals.