This team of real estate professionals led by Elina Katkova specialize in providing exceptional service to investors buying and selling residential and commercial properties with high ROI, luxury homes, and high-yield income properties.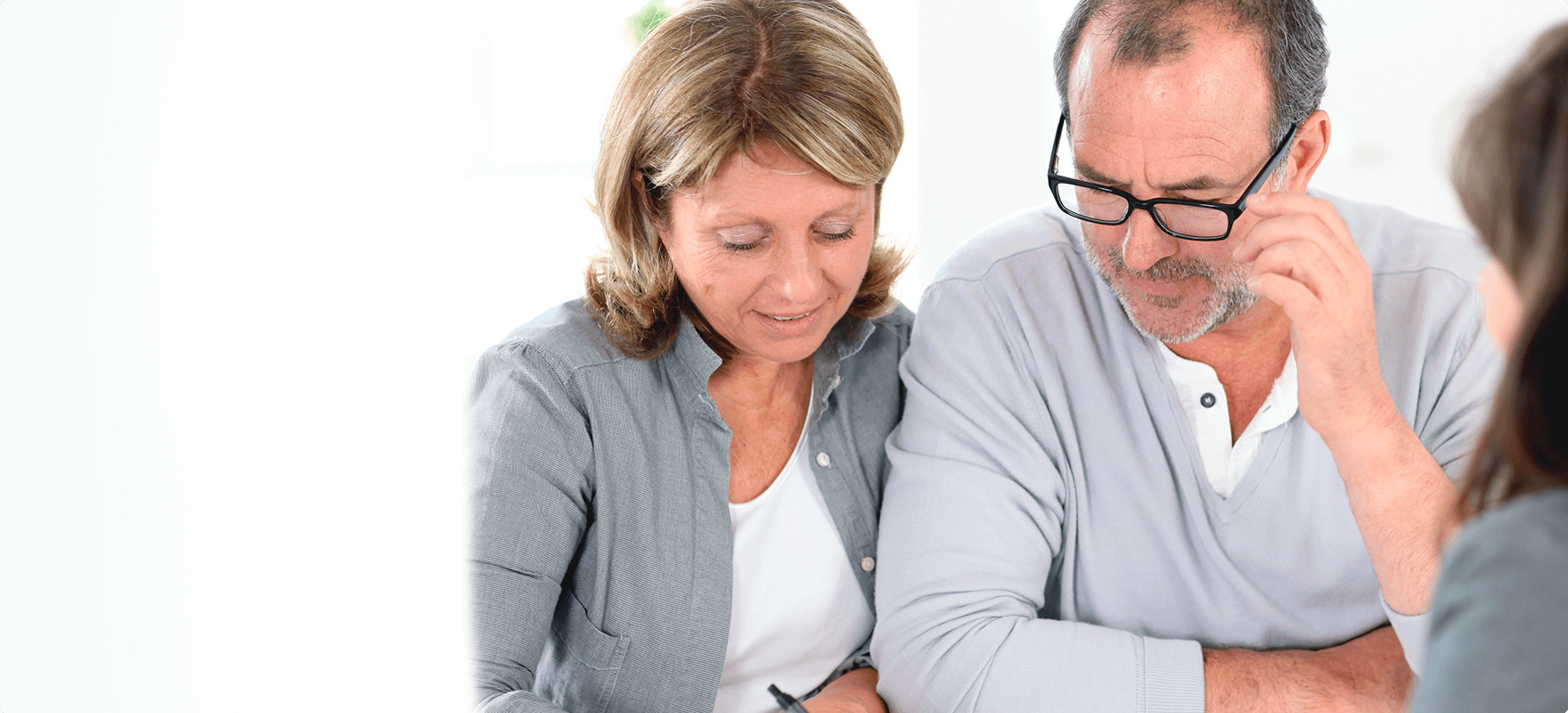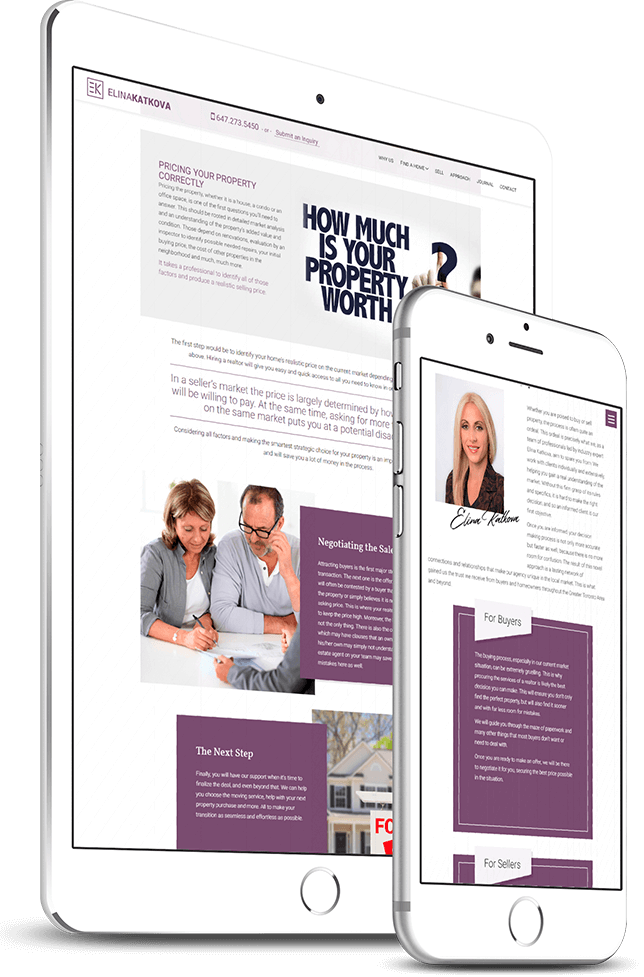 Class and quality in design
The light, modern design uses an elegant colour scheme to great effect, while elevating its many striking images, ensuring each property speaks for itself.
The details are not the details. They make the design.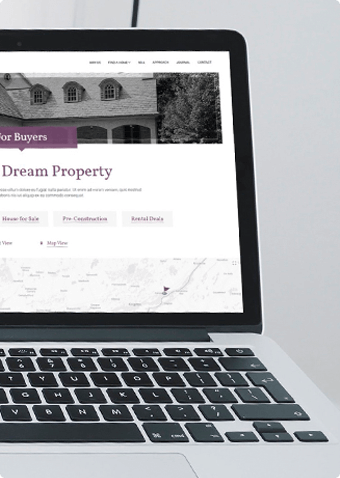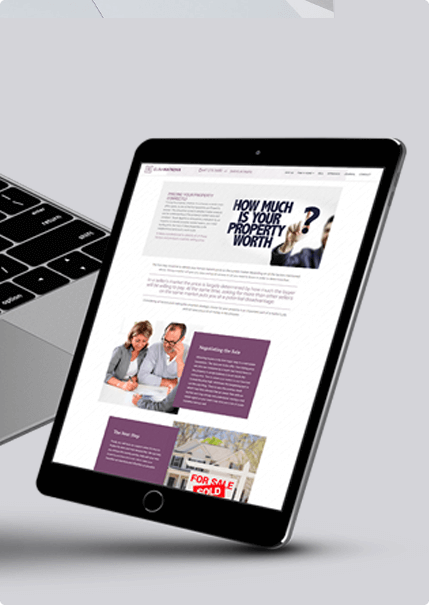 Relevant and well-informed content
Their proven business approach is well supported by a series of informative blog posts that demonstrates the team's in-depth knowledge of the industry and their extensive experience in the local market.
Clear navigation and stunning imagery
The site navigation is driven by intelligently categorized property types, making it easy for investors to find information and listings that match their requirements. Each luxurious property is showcased with an individual listing that highlights its class and character with a stunning image gallery.
Straightforward content management
The intuitive content management system makes it easy for the team to update listings and bring new properties to market quickly, which is essential in such a competitive industry.
Responsive Web Design Mobile Performance
This fully responsive website retains all functionality regardless of device size. The exquisite imagery re-mains prioritized without compromising on functionality or usability.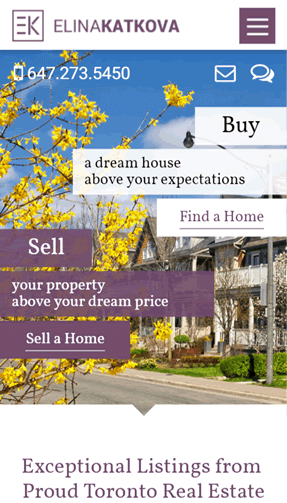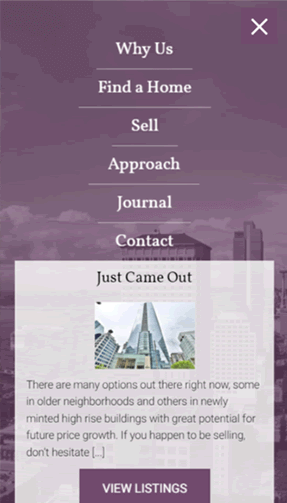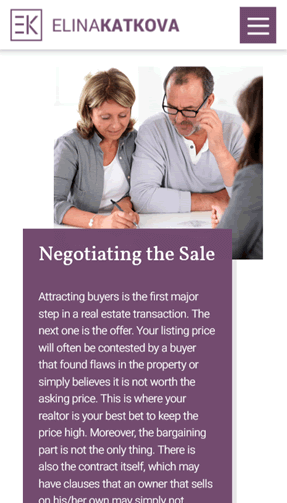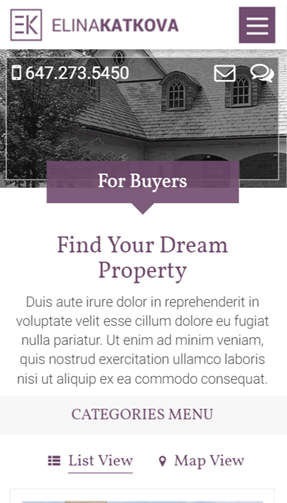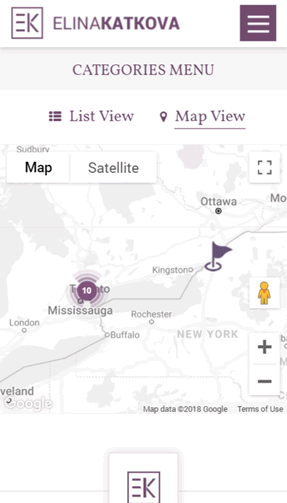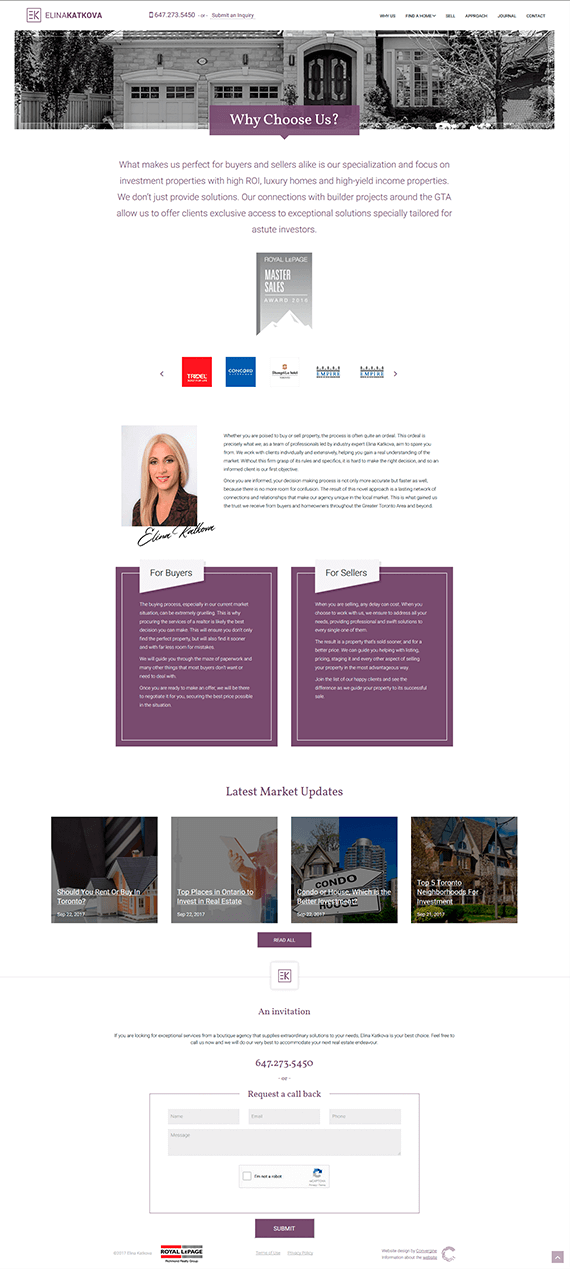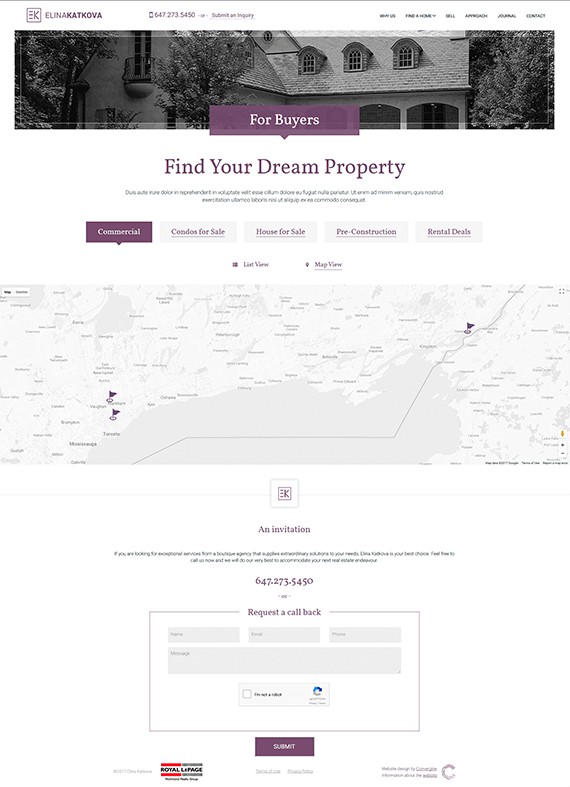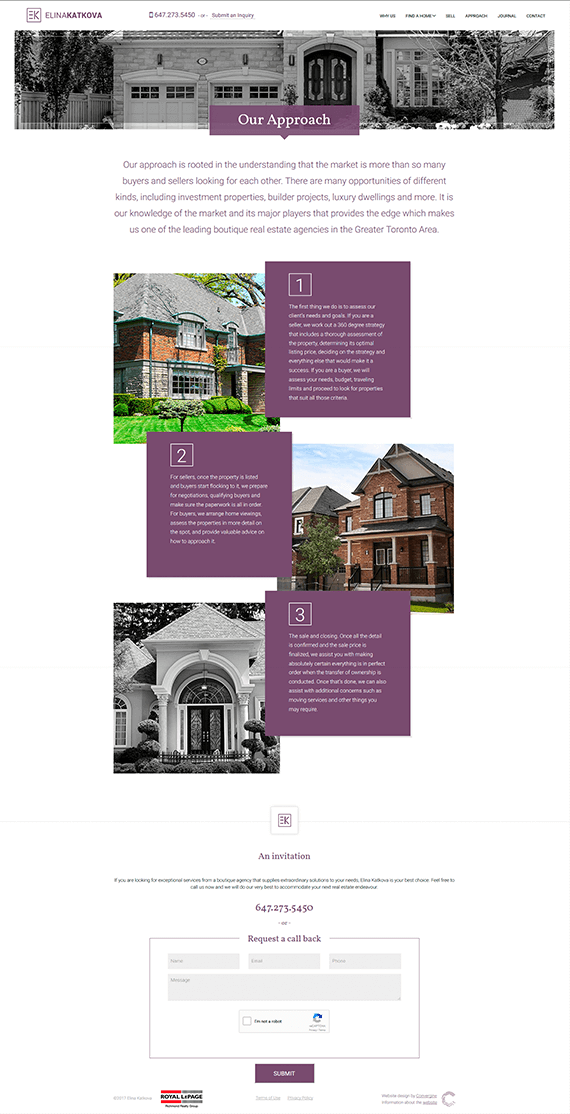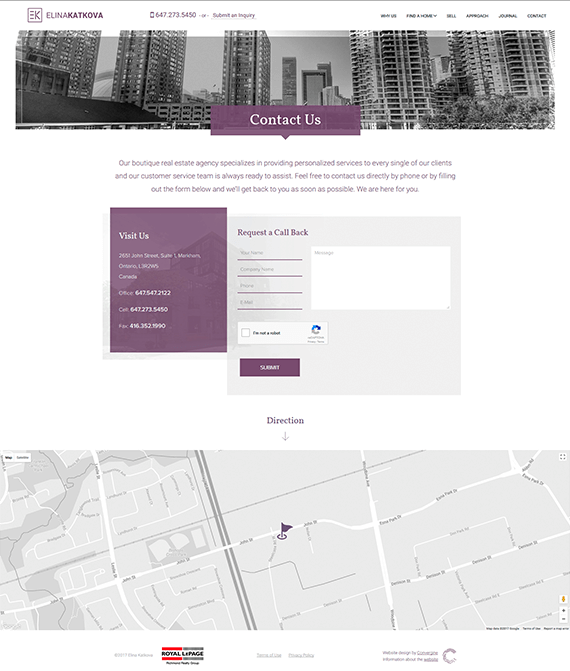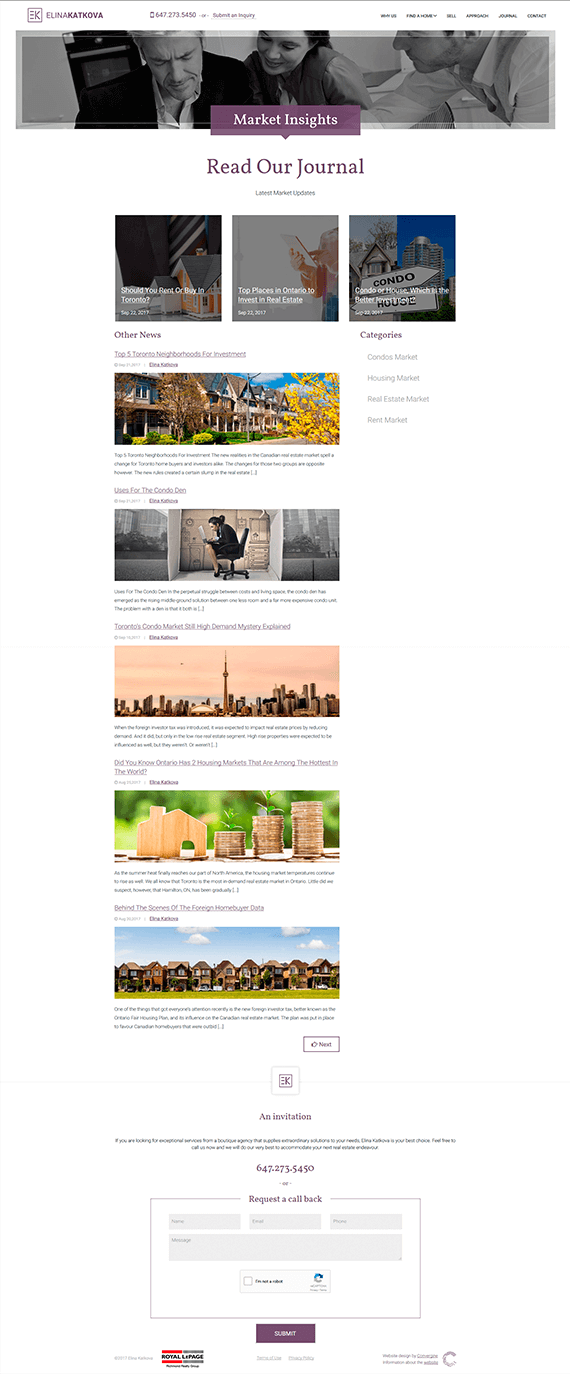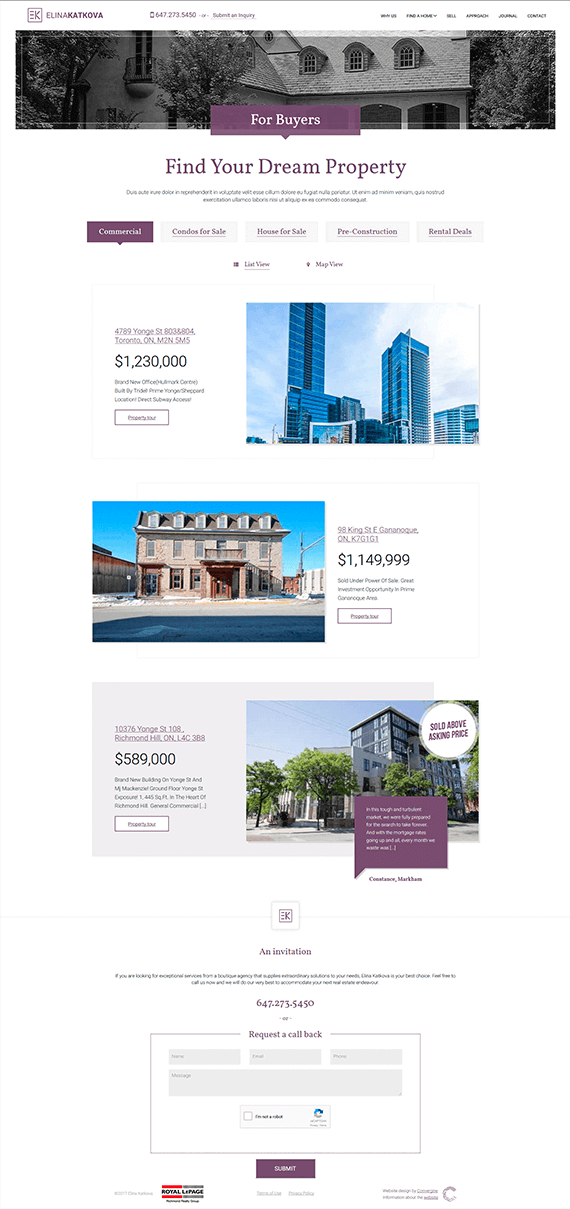 The result is an informative and classy website that showcases beautifully presented properties and solu-tion-oriented content that firmly establishes Elina's team as a market-leading boutique real estate profes-sionals.